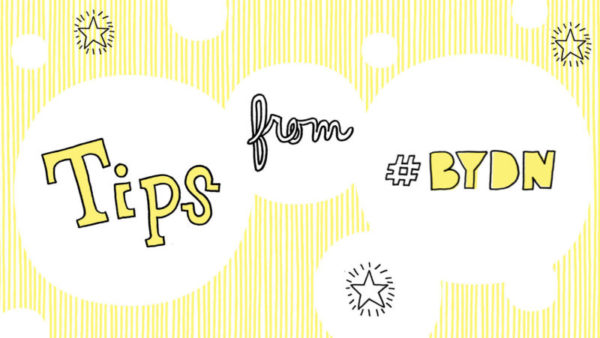 It must be Monday because I'm both drowning in emails from founders seeking help and deafened by the silence from startups I expected to hear from. As I've said to more than one startup on more than one occasion:
"your friends, fans and followers won't turn on a dime to help you unless you bring them along on your journey."
An urgent need for an introduction to an investor, contribution to a crowd-funding campaign or post on social media to support a Valentine's Day marketing campaign is your 911-networking emergency not my five alarm fire. It is a communications fail you can take steps to avoid by being disciplined in communicating regularly to friends, family, advisors, mentors and (potential) investors.
Communications or rather the lack of communications are one of those startup things you should fail fast on.
Regular communications are the map to your startup journey and your friends, family, advisors, mentors and (potential) investors are on that journey with you. This group of people wants to help you, now, when you need help much more than you need money. You may not think so, but you need feedback, guidance and advice much more than money. That insurmountable problem you're facing? — chances are you're not the first to face it and likely there is someone in your network (or someone who knows someone) who can provide guidance. Free, experienced, informed guidance that will happily be delivered up in an email, call or coffee if you simply share the challenges you're facing. Guidance that could save you a whole lot of time, energy and money aka the resources you have in very short supply.
By helping you and being heard by you, your network will only become more vocal supporters and champions of you and your venture.
Jason Calacanis has posted his thoughts on why startups need to communicate with investors. My add to his remarks is that these communications are not simply for investors and shouldn't start the same day your venture raises Seed or Series A investment. Not every venture successfully raises or seeks to raise money. Every venture however, needs sales, customers, clients, business leads, revenue.
If your plan is to also be one of elite group of early-stage ventures that raises outside investment then regular communications is one way to cultivate those essential VC relationships. Here's why: your communications are a strong indication of your leadership abilities and people want to back strong leaders.
As Mark Suster noted in a blog post discussing startup pitches:
"What is a VC looking for? Above all — the quality & potential of the team. They are also looking for a well-defined market opportunity, evidence of your success to date…"
I noted being "disciplined in your communications" at the start of this post. That simply means you create and send a communication. Regularly. You don't try to make it a priority, it is your priority. You set a communications schedule and you stick to it through the good, dull and ugly in the life of your venture. That's right: you stick to it, regardless of how tired you are or how bad the sales have been. As Jason noted, not hearing from you indicates you're either a poor leader or your venture is dead or dying.
Writing your update will be a struggle or a charm some weeks, no different that being an entrepreneur.
Your goal with these communications is to present the information in a form, tone and style which makes it easy for the recipients to help you. It's a factual communication, which also conveys your leadership style and company culture. Add some personality for those of us who receive a lot of these types of communications. And use bullet points versus lengthy paragraphs of overwhelming no-one other than your parents are going to read this text.
To get you started, I've included below a form of an "investor / advisor / mentor / anyone you've met to date" update to keep your network excited about and intrigued by your journey — but a few more suggestions before the templates:
Make this form of communication your own! While it is a decent starting template, the communication is to your contacts and must be in your voice.
BCC all the contacts you send it to. And the BCC list should grow as you meet people and tell them about your venture.
The network effect from having more champions of you and your venture is what you are after.
Send it out regularly (pick a cycle — weekly, biweekly, monthly — day of the week and time and then stick to that schedule).
Remind yourself every time you hit send that behind every email address is a human being with a messy complicated life and their own set of urgencies and priorities.
And I'm going to intentionally repeat a couple of points, since I can't seem to stress them enough:
You want to bring your network along with you on your startup journey and regular communications is the best way I know to do this. Additionally, you don't want to be known as the "911 networker" nor do you want to overlook the opportunity to grow a relationship of trust and confidence with the valuable introductions you are making. These emails are a signal to the market (investors, advisors, mentors) on your leadership ability and skills to launch, scale and grow an early stage venture.
And if you don't believe me (or Jason, Mark or any other investor who stresses the importance of communications), then take it from a founder. Consistent, concise email updates translated into 200,000+ users (with no-marketing spend) for travel app, HitList.
Need more convincing or are you ready to craft that update? Ready, set, get drafting:
Communications Template
You're getting this monthly update because you've expressed interest in hearing how things are going at [insert startup name + hyperlink to website]. If you no longer wish to receive these emails, simply reply 'unsubscribe'.
Your help and guidance has been invaluable as we've launched, and scaled. We've asked for feedback/help and when we've reached out for help with [hiring, fundraising, housing, getting an App Store feature, translating our app, and getting press], you've delivered.
Focus for This Week/Month/Quarter: X
Include information on money whether it is your burn rate, fund raising efforts or revenue (if you have sales).
Provide a product update, plus new markets served and/or business partnerships.
Provide information on users, customers, site traffic.
Talk about the team, hiring needs etc.
Any marketing, promotional or media efforts you should be sharing? List media mentions and conferences attended etc. in a bullet point list. One item per bullet point! Don't forget to mention upcoming items too ("I'll be in" [where are you traveling, conferences you are attending etc. and how can this group meet you or make introductions]).
The Call To Action aka the Ask. Never forget to include an ask or asks in these communications. Your ask should be specific and it shouldn't be a laundry list. Can you help with any of the following?
Example: Testing: if you have an iPhone, could you please take 30 seconds and [Insert ASK here]. Is this straightforward enough? What do you expect to find? Any feedback please send my way!
Example: Business Development: list specific introductions you are seeking or meetings you have scheduled.
Example: Any other ask (from introductions to customer acquisition ideas to feedback to social media posts). Make your ask specific and make it easy for your contacts to assist you (i.e. provide a sample tweet or FB post).
Sign off….with sincerity.
Bonus for the readers who got this far! Since you've read this post to what you thought was the end, here are my additional thoughts on the importance of communications for startups in accelerators or other programs supporting their growth and scaling.
You've been accepted in to a program! This is something to celebrate — and a massive opportunity. These programs are focused on "accelerating" your startup's development, to test product and business models, finesse communications and branding, help you get into new markets, get feedback, develop relationships with key contacts which you'll need down the road as much as now, etc.
Take full advantage of this opportunity by taking the time to communicate with your contacts.
Time is the most valuable resource you have, right behind the people already in and those being added, to your network.
My recommended communication strategy for startups in these programs:
Make an email list of contacts for communications. Put everyone who has been part of your startup journey to date on that list. No contact is too small in terms of influence nor too big.
Send an email update to your existing contacts to inform them of your selection into the program. Some of your contacts may or may not have any familiarity or understanding with what your have accomplished by getting in and what you'll be going through over the next few months.
Add everyone you meet during the program to your email list, keeping in mind that some people may express a communication preference when you meet them ("I don't read email…") and others will ask to be removed from the list. A default to inclusiveness ensures you don't overlook a contact that could be significant down the road.
Establish a content format and schedule for your emails during the accelerator and stick too it, regardless of how exhausted or stressed or deadline driven you are.
This is really important: your slick product is a whisper in the noisy startup world without a network. Networks determine which ideas become breakthroughs, get funded, media mentions, vital connections etc.
You have a short time to get a lot done, so communicate to your network frequently. Don't overlook posts on social media sites on your personal versus startup accounts (Twitter, Facebook, Linkedin). If someone misses your email, they make pay attention to your Facebook post. A new business contact who doesn't want to get your regular email, may read your Linkedin update.
On social media networking: (a) Update your Linkedin profile. Here is a link to my profile as an example of a complete profile, used regularly! (b) Connect! Send personal follow-up notes — not the auto-connect message — to business connections you meet during the program or are specifically introduced (and any you've met in the past).
Need more network building reasons or how-to's? You'll find your answers here. And check-out this post by White Star Capital on why they lead the funding round for Unacast — three years (yes, you read that correctly, three years) of keeping in touch is the reason why.