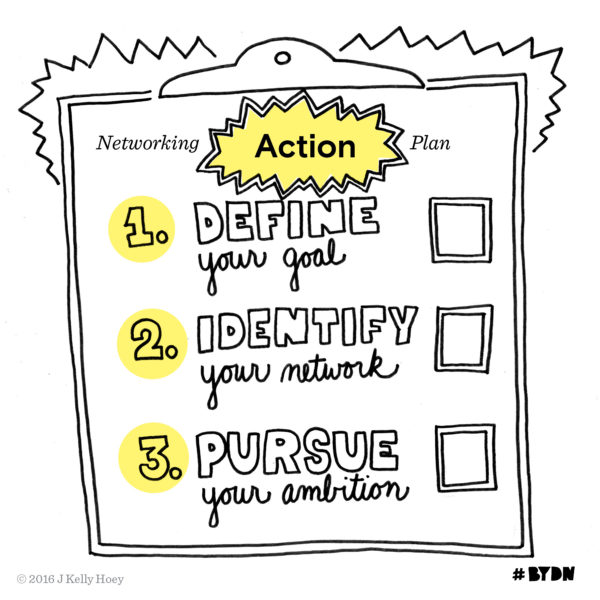 Names have been removed to protect the senders…and the text has been edited down to reduce the cringe-factor of reading the full text of the desperately-seeking-media-attention pitches.
Have a read, a chuckle (in all likelihood, a painful one), and yes, I'll provide you with a far better solution to connect your startup or business smarts to journalists, bloggers and writers.
Fail #1 — The Story Has Already Been Told
We've created the first true fully autonomous [insert type of product here]. Huffington Post just published an article about us (in it they talk about the main features of our product). We'd really appreciate it if you could write an article about us too. I'm open to interviews, so feel free to contact me if you have any questions about us. If you decide to write about us, include a link to our crowdfunding page.
Fail #2 — Cute Is Nice, But It's Not News
X and Y are siblings and both created new Apps this summer and are sharing their creations with the world. These kids are smart, articulate, and very cute. You can watch a video of their summer project here. Both kids worked through the entire process with their dad [insert fancy title] at [insert name of Ivy League College.]
Fail #3 — What Topic Do You Want To Be Sought Out In The Media For?
I am writing to offer an interview with [female founder] co-founder of [disruptive startup] and visionary behind [disruptive startup]. [Female founder] would be happy to talk to you regarding the [name of industry], as well as X, Y, and Z as well as her experiences and challenges as a female tech founder.
Fail #4 — What Does This Have To Do With My Blog?
I am developing an app and therefore I thought you may be interested! Check out this 1 min pitch video. If you find X useful I would love if you did a review on X on your blog!
Fail #5 — Which Recent Articles Were You Reading?
I'm writing because we recently conducted a study on X, which included a 12 month study on how this company saved it's customers millions using X. I thought this may be of interest to you due to recent articles you've written on the industry. If you may be interested, I have attached a press release to this email.
Fail #6 — A Coffee With That Fishing Expedition For A Story, No Thanks!
We'd like to arrange a meeting with you and X, Founder and CEO of Y. X will be in NYC on Weds & Thursday of next week. We thought you may find him a resource in upcoming reporting. Please let us know if you're free for a desk-side meeting or a coffee next week. Below is X's headshot, bio, and recent media clip for your review.
Fail #7 — Your Startup Funding Is Not News. An Embargo Makes It Spam.
ABC Co. is [insert awesome disruptive startup jargon here] and just closed a $ seed round. We're asking for an embargo on any stories until [date] at 3 am EST. If you agree to the embargo, I'd be happy to send over a media kit including more background on ABC Co. I can also set up an interview. Just let me know!
Being quoted in a story (or featured in a media interview or on a blog), is good marketing for your venture. It creates market awareness with customers who didn't know you existed before. It keeps you top-of-mind with existing customers. While marketing is an upside, it is not the story — and journalists, bloggers, writers need a story.
Now if your wondering how to avoid finding your email on a future PR/media pitch fail list, ask yourself these questions:
1. Why should the media care about my story?
2. Repeat asking yourself the question above four more times, responding with a different answer each time. Write down your answers.
3. Read your "why should" answers. Is there really a story in there (or if you're lucky, perhaps more than one)?
If you discover you've got a story (and the product, insights and expertise to back it up), then make a list of the publications, journalists and sources that care about your particular story. Take the time to investigate the right sources to receive a personalized pitch from you. Fail #4 made my PR pitch fail list because I don't review apps or technology! And never have! A review of my blog would have revealed this. Interests change, so pay attention to what someone is writing about today — not what they may have written about previously.
Put in the work before you pitch your story! Mass emails with no customization are a RED FLAG for the spam folder. Truth be told, I have relegated the email addresses of numerous PR professionals to SPAM for the simple reason that they continuously "spray and pray" media pitches on behalf of their clients. Without personalization and an understanding of who you are pitching (what they write about, care about etc.) your pitch has no credibility. No trust = no curiosity to learn more about you and no story.
If you want to understand how to craft a better media pitch, check out this CDMN blog post I wrote on that very subject. If networking your way to becoming a sought out expert and trusted source is one of your goals, check out the roadmap to do that provided in Chapter 6 of Build Your Dream Network.