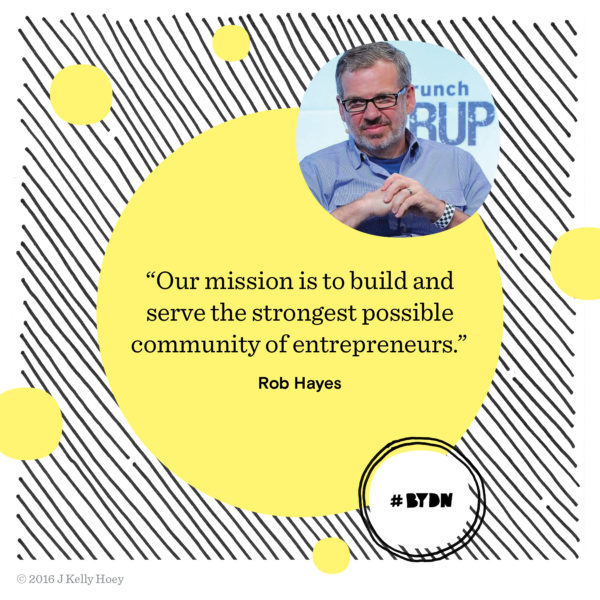 Phrases that have dominated my conversations this past week, start something like this:
I'm the only one doing business development for [the team, office, company]
She's the only one

He's only just out of college [therefore can't have a breakthrough idea or powerful network]
Each time the phrase was uttered in some combination of exhaustion, exasperation and/or outright dismissal.
When it comes to putting yourself or your product or service or organization in front of opportunity (or if you want to grow, scale, expand, pursue new markets or enhance the client relationships you are in) there is no ONLY there is ONLY EVERYONE.
Take venture capital firm First Round Capital as an example.
To scale a seed-stage investment firm, the partners at First Round realized they had to scrap the traditional VC notion of "relationships and information flows through the partners" if they were to serve their founders effectively. Top-down "only partners" was scrapped in favor of tools, events and software accessible to every investment in the portfolio (and every member of the firm).
SF-based partner Rob Hayes sums the limitations of relying on "only the" thinking in First Round's network building case study that appears in Build Your Dream Network:
"…we're a seed- stage firm with over three hundred investments, we needed a more efficient system where we could serve all our companies better with the same number of partners… This [peer network] has scaled our ability to deliver high-quality, relevant, targeted help significantly…having this leverage has been vital."
Smash the 'only the' mentality — it belongs in the past, along with "not my job" and rigid, exclusive information silos.
Today, an opportunity can flow from anyone, anywhere, anytime. Opportunity doesn't obey org charts and hierarchy — it eats "only the" long before lunch.
And to disrupt any IF ONLY thoughts you may cling to….
Rather than lamenting the lack of female and minority film directors as role models, Elena Rossini rolled up her sleeves and went on a mission to populate GIPHY (and by integration, Twitter as well as Slack) with images of film makers who were, well, not stale, male and pale. Check out the hashtag #ThisIsWhataFilmDirectorLooksLike or simply search for "film director" or "filmmaker" on @GIPHY, and you'll quickly discover that Elena's GIFs of female directors… are the top search results!
In the excuse me but WTW you need to build your network department:
An email from a startup working in a well-known co-working space in a major U.S. city that asked: How can a prospective portfolio learn more about a VC firm outside of the website?
I know. WTW. And no, I don't know where to start — except with a look of disbelief as this is a startup with only the excuse of themselves for not having the vaguest notion of where to find this information.
If you ONLY have your head narrowly confined in your product and you're restricting your focus by not equally paying attention to the community you're in, and building relationships with your peers and seeking out (as well as contributing) information….well, what can I say….good luck with that idea /company/product of yours and maybe pick up a copy of #BYDN as well, that idea/company/product of yours needs more than luck (and a fast answer), it needs a network.