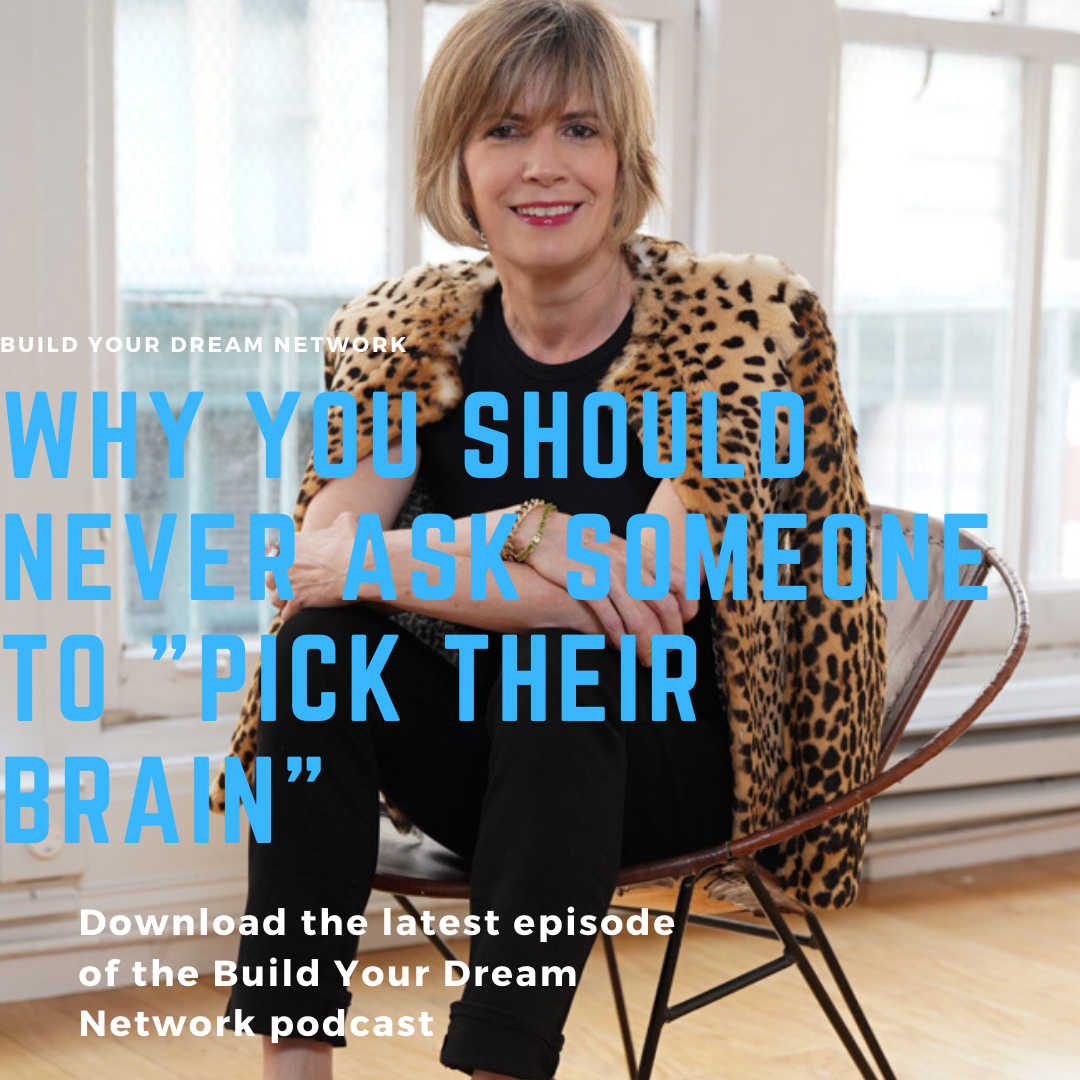 Here's a networking bad habit to end right now: sending enthusiastic "you two should know each other" emails or "pick your brain" invitations to meet potential contacts over coffee. Neither networking ask is a career compliment, and they definitely aren't the best ways to build a strong connection. Kelly explains why in this episode and offers alternative approaches that are far more likely to succeed.
Key takeaways:
It is in your best interest to act in the best interest of the members of your network.
Examine your networking choices from multiple angles.
What to listen for:
02:13 Be helpful, but with a healthy dose of self-interest: a personal networking story
05:29 Dos and don'ts of networking
06:38 Networking is a self-interested but what is best for you is doing what is best for others
Quotes:
"A good networking choice has to be a good networking decision for everyone else involved." [05:00]
Need more on this networking topic? Check out these posts on the Build Your Dream blog (as Kelly clearly has a lot to say about it):
And this earlier Reputation Killers episode of the podcast.
And for more great career advice from Kelly and other experts, check out Boss Notes, a new email series from Penguin Random House providing step-by-step guidance for navigating common career challenges. Click here to sign up and start living your best work life now!