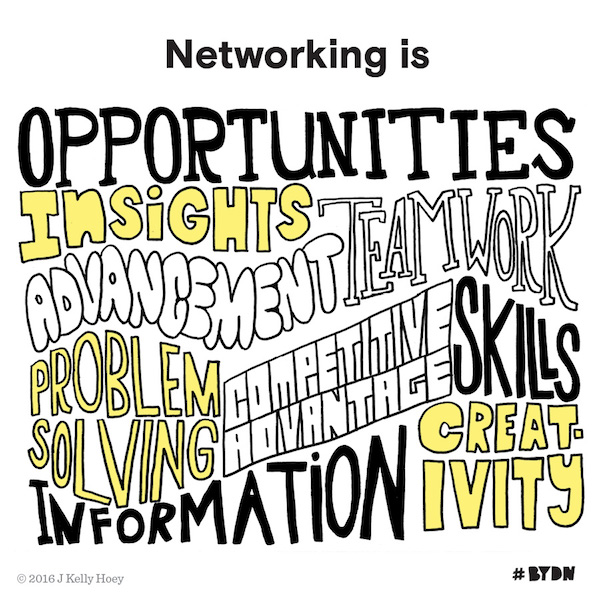 Networking expert Kelly Hoey has not shied away from the podcast mic while the Build Your Dream Network podcast is on hiatus! Whether you are just starting your career or venturing down a new career path, here are more podcast interviews with Kelly filled with #BYDN takeaways, along with implementable career strategies and entrepreneur insights:
The Career Planning Show: How to build your dream network Q&A with Kelly.
Defiant Ones Teen Podcast: Networking like a pro! Kelly shares how students can start building their career networks the right way.
Rise Year: The power of networks. If you're ready for an energy-packed episode with a vibrant force and tons of career lessons, this episode is for you!
Communication Czar: Building a professional network. A candid conversation with Kelly about how she successfully built and leveraged her own professional network.
The Confident Careerist: Learn from Kelly why you need to network before you need to network. Discover the one question you should ask your network, especially if you feel stuck in your career or the job search process. Gain strategies to explore your "Why Factor" to support the progression of your career.
Political IQ: Networking needs a rebrand! Drop that cube of cheese and forget the events you dread. Kelly shares with Political IQ host Nancy Halpern how to build relationships with strategic intent, humor, intelligence and grace. Bad wine optional.
A Peek Behind The Curtain: Kelly shares how a unique career opportunity presented itself and why she was encouraged to stop playing it safe with her career choices.
The 30 Minute Hour: Kelly explains how she was progressing along a predictable corporate career path (with her law degree and business cards in hand) until a unique, entrepreneurial job offer encouraged her to make a massive career leap.
The Productive Designer: In light of the pandemic and the need to meet virtually, Kelly shares tips on how to best use different social networking platforms to build your business network.