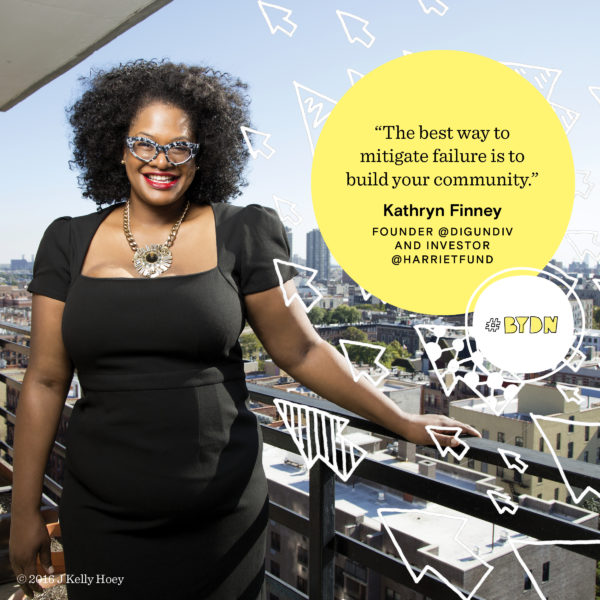 More Build Your Dream Network updates on the network building experts featured between the paperback cover and back of #BYDN.
Adventurer, Alison Levine (Expert Insights: Who Should Know, Like, and Trust You @ page 90) is the executive producer of The Glass Ceiling, a documentary film which chronicles the life of Pasang Lhamu Sherpa (1961- 1993) who was raised in poverty amid a patriarchal culture, and who yet, on 22 April 1993, became the first Nepali woman to reach the summit of Mount Everest. As BYDN readers know, in 2010, Alison completed the Adventure Grand Slam by reaching the summit of Mt. Everest, and led the first US Women's Everest Expedition in 2002.
Madison Avenue veteran turned venture capitalist Jessica Peltz-Zatulove (Expert Insights: Landing the Postcollege Dream Job @ page 59) is now a Partner at MDC Ventures
Kathryn Finney (Expert Insights: Tap into Your Crowd for Success @ page 81) is focused on supporting Black and Latinx women entrepreneurs through BIG Innovation Center and BIG Incubator program in Atlanta. The third cohort started in February 2018. When Kathryn released that first #ProjectDiane report, there were only 11 black female founders who had raised more than $1 million in funding. Now, there are 27.
Devon Brooks (Expert Insights: Invest the Time to Get on Board @ page 115) is out to transform another industry with her new startup. She is the co-founder and CEO of sphereishere.com, a coaching company transforming the way that guidance is accessed and delivered. Additionally, in early 2017 (about the time BYDN was released), Devon built baberally.org — a digital information platform for women to share their experiences and gain resources on sexual trauma. Devon recently discussed her entrepreneurial ventures with on the Startup Canada podcast.