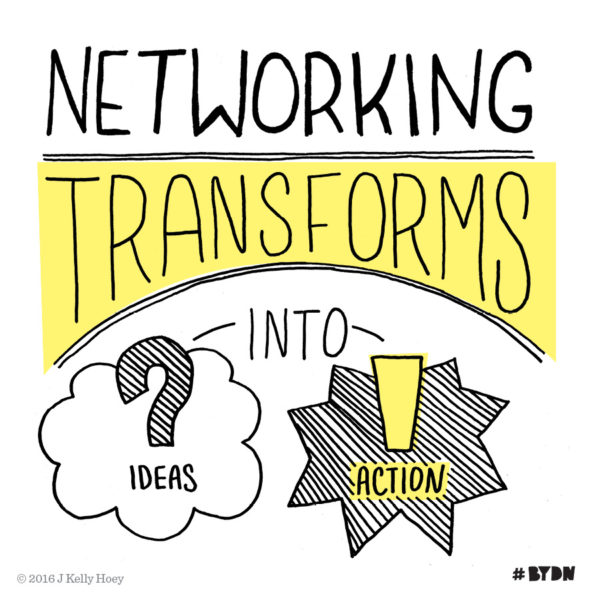 Ah, the New Year.
The time of year we gaze at an endless stream of Instagram posts of "this year, I will…" encouraging (or bloody annoying) messaging [insert picture of a treadmill or gluten-free-almond based vegan concoction or inspirational message in an unrecognizable font here], knowing that before month's end, we'll likely have skipped that workout (or two), and succumbed to our primal cravings for salt, sugar and/or fat.
Perhaps this is where 'over-sharing' our intentions, ambitions and actions on social media (whether the communication is text or visual) has a plus side: accountability (and it's close first cousin, encouragement).
Let me give you a couple of examples:
5 days ago (as of the day of writing this newsletter) over on her Instagram @drybeclub account, author Aidan Donnelley Rowley shared "526 days, baby" and was immediately met with virtual cheers, high-fives and testimonials of others living #thedrylife.
On January 6, Tara Hunt's continuing brunch adventures continued when she posted Saturday Breakfast number 134 on Swarm.
True confession time. I've actually never really been one for New Year's resolutions…until now. Keeping a list and checking it off is not a problem (doh! I'm a Virgo) rather, I've found it awkward to admit what I personally want to achieve. I'm guessing I'm not alone in this — women who have been told we're bossy or to tone it down or keep our heads down and just do good work….so, in the spirit of "do as I say AND as I shall also do" this year, here are my goals or resolutions (which hopefully will become permanent habits):
Read more. Stephen King carries a book with him everywhere. Actually his book "On Writing" should be required reading not simply for those of you aspiring to become fiction writers, but for anyone who is dedicated to their craft — whether that is it a creative pursuit or starting a business or simply tackling the job task or assignment at hand.
Write more. This goal roughly translates into "find two hours a day" for your creative output — which is something I learned back in 2015 when I was writing Build Your Dream Network. Now this goal — which necessitates carving out and guarding personal time each day, sort of rubs against and tumbles into (and therefore needs to be reconciled with) the next goal…
Create more blank space. 2017 was choc-a-bloc full (not complaining — see goal number 4). and 2017 was a fabulous year however, this year I yearning for space — to be creative, to re-discover a regular routine (or to make new ones), to have the ability to pursue new opportunities. Every hour of my day doesn't need to be accounted for or filled this year (hurrah!) — and this may sound obvious to some but this is a monumental breakthrough for me. I'm currently reading Manoush Zomorodi's "Bored And Brilliant" (yeah, goal number 1 on this list!) and it is providing a lot of science to back up this goal.
Complain less. 2017 universally provided a lot of sh#t to complain about but endless complaints beget…what exactly? How can you move ahead if you're endlessly dragging around sh#t to complain about in a way that vaguely resembles the ghost of Christmas past? That's like trying to drive to your destination, all the while staring constantly through the rear view mirror. Enough! To borrow from Tina Roth Eisenberg, this year, if I see something I don't like I'll either (a) work to change it or (b) shut up. Hey, all I can do is control the things I choose to control, such as my attitude and where I exert my energy.
State what I want and ask for help. Nope, never been good at this. NEVER! Help others achieve their goals? No problem! I live for this! Ask for help reaching mine….yikes! Even when I decided I wanted to pursue my ambition of writing a book, my initial inclination was to not tell anyone. When I started to finally tell people…well, I did so in that "quiet, indoor voice" the one your kindergarten teacher asked you to use when you were heading to the library or coming back into the classroom from recess.
So what is it I want? [insert major drum solo here]:
A "Dear Kelly" column in a major media publication answering networking questions and solving on-going networking challenges (hosting a podcast for Gimlet Media or Siriusxm would work equally or additionally well).
Embracing a recently discovered desire to be front and center…I'd like to take my Build Your Dream Network messaging to more college campuses — as well as to organizations working with folks who are in career transition or starting a business.
Many organizations have embraced the Entrepreneur-In-Residence role, well, I'd like to explore becoming some entity's "Connector-In-Residence" to help them unlock and super-charge overlooked connections, undervalued networks and to create new opportunities.
AND I really want your help in learning more about the ways I can help you.
If you've read Build Your Dream Network, tell me what worked, the advice or case study the resonated — and especially where you need further clarification or guidance or follow-up.
Send your leads and introductions — along with your #BYDN feedback my way!
Yes! Build Your Dream Network is now available in paperback. If you're interested in planning a #BYDN network book event with me or having me speak at your event in 2018:
Fire me an email at kelly@jkellyhoey.co
or contact Erin Simpson at PRH Speakers Bureau [email: esimpson@penguinrandomhouse.com //phone: (212)-366–2263]
and let's get your event on the #BYDN calendar.