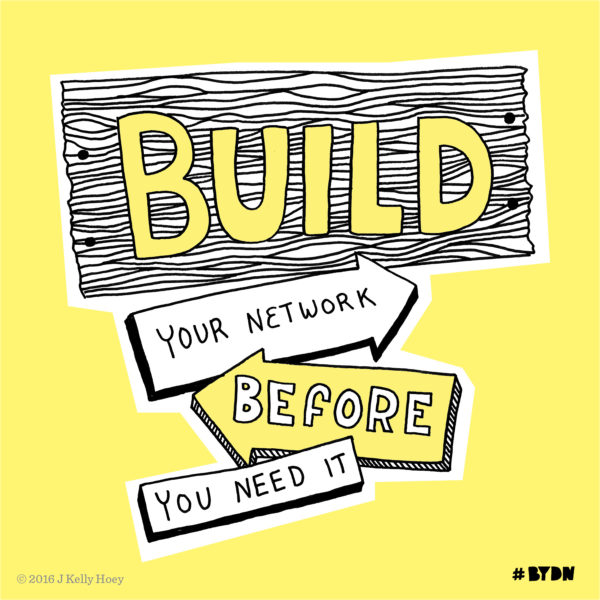 Networking. It's not working the room. It is, as I've shared on more than many occasions, simply being helpful.
Case in point.
During a recent phone call with my friend Marty Wolfe of the Business Builders Show, Marty shared that triple-bottom line companies are of interest to him to showcase/discuss on his podcast.
"Have you watched Ray Anderson's TED talk?" I asked.
Marty hadn't.
I sent the link.
Marty's subsequent email:
Just listened to his Ted Talk. This is networking at its best. One friend (you) sharing relevant information with another friend (me) that will help me personally and or professionally.
Stop fussing about elevator pitches and introductions, and start obsessing over listening. Become a fanatic for finding ways to help those you already know.
And as a twist on Ray Anderson's business mantra 'take nothing, do no harm' I offer this: offer nothing, do nothing and you will do a great deal of harm to your relationships.
Three Networking Takeaways
Networking is really about enhancing your people skills. It's every human interaction from your smile in the elevator to your voicemail message. Forget "working the room" and insert more empathy into how you connect with colleagues everyday.
Network your expertise! Volunteer to mentor. Join an industry committee. Contribute to a company blog. 70% of career opportunities are attributed to word-of-mouth referrals. To advance your career, it's not simply who you know or what you know but who knows what you know.
Avoid "group think" by expanding your network. Ensure you're connecting with people outside your professional field, social circle, age demographic, and geographic location
This post originally appeared in BUILD YOUR DREAM (my weekly newsletter). Don't miss my next musing by signing up to get BUILD YOUR DREAM in your inbox.
[mc4wp_form id="6665″]