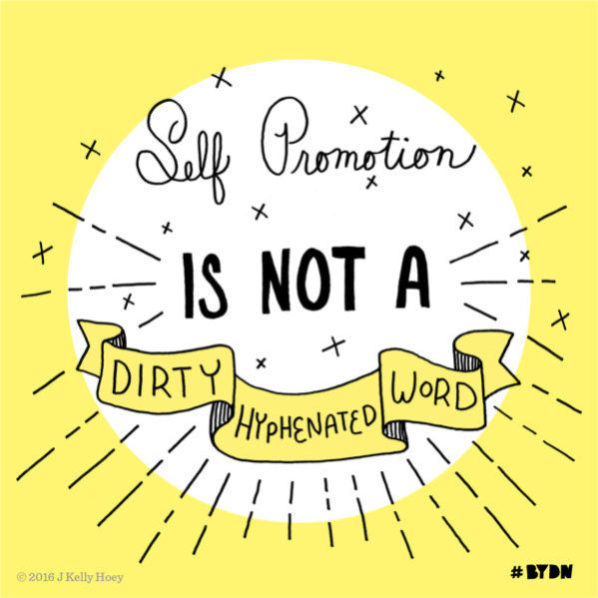 Somewhere along my #BYDN book tour, an eager and enthusiastic young student studying media and PR asked me: how do you become an influencer?
My response — regardless of being tapped with that title because of my followers on Twitter, LinkedIn (primarily), G+ (yes, it still exists) and Instagram (slowly) — was two words:
You. Don't.
You don't set out to be an "influencer". You set out to add value. And if what you share online is valuable to 1 person (YOU!) then great. What more do YOU need? If others find what you post useful or helpful, then terrific. Keep being generous, kind, helpful. And if you wake up one day with an army of people who are hanging on your every post, be extremely grateful, as you've discovered your voice and a way to connect with others. Stay focused on being of service of them, not celebrating your number of followers.
The destination is not "influence" rather it is being of service, being authentic, being real, being you IRL online.
This week's rant owes its origins to my friend Elena's latest film project (The Realists) and an interview she conducted with Sara Melotti on mass scale influencer fraud on Instagram.
Perfectly timed, as Unilever has announced it will not work with "influencers" who buy followers. ICYMI, Unilever is the world's second largest advertiser.
As I'm all about actionable and practical….here's how I've grown my "following" on LinkedIn (yes, that "as exciting as a Rolodex or a mandatory training program held in a conference room with no natural light" social network). Why focus on LinkedIn vs Twitter ('cause all y'all know I love my Twitter cocktail party)? Because LinkedIn is SO powerful for moving your business and/or career ambitions forward in a way that Twitter may not.
My "following" on LinkedIn now hovers above 480,000 — yes, 480,000.
Here's how I did it:
I've posted articles consistently on LinkedIn since 2010–2011. Some are original content, some originally appeared elsewhere, some are re-posts of content I've created for Inc.com or Forbes.com or GOBankingRates and frankly, aggregating all these posts on LinkedIn was a useful way to "file" this information for easy retrieval (this was before Medium and launching my own website).
I share an idea or update five days a week. Monday through Friday at 7:30 am. The idea or update may feature my latest newsletter or Forbes post or an interview I've been featured in — yes, I acknowledge it is a bit me me me however, I aim to share the tidbit or takeaway in a way that someone reading my update wants to lean in and learn more (think: more helpful than ME ME ME). Self-promotion is not necessarily a negative. Your ideas and success can help other people — consider that when you're posting (or hesitating when posting content). As for the time factor of posting every weekday? When you get in the habit of posting regularly, it becomes fairly easy to write 3–5 sentences and attach a link… As for why I post at 7:30 am? I experimented and observed the habits of my network. My network reads content early in the morning. Posting later in the day is not as useful to them.
I keep doing points 1 and 2 above. Just like sit-ups. Nothing sexy about it. No shortcut. The only hack is doing it to benefit those in your network.
Go forth powerfully with genuine and authentic interest in contributing to your network! If you need more network building tips, you can find them in #BYDN.