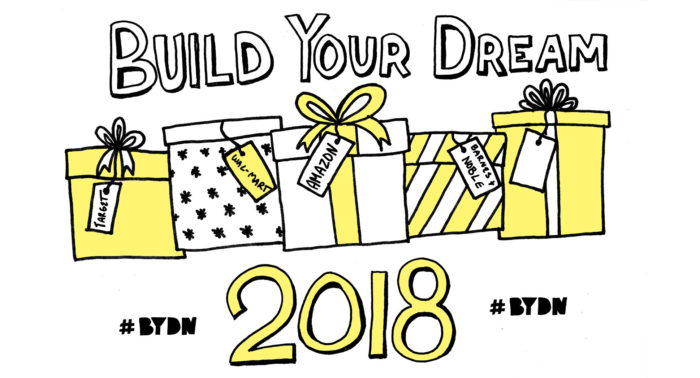 24 months later, the next career adventure begins….
A new year and the start of a new career journey: published author. My first book is now in stores. It is satisfying and it's a start,'cause here's the big new year's realization: I'm (once again) at the start of another career journey. A good omen, perhaps? To start the year, with focus and clear career slate of possibility?
Reinvention. The power of tapping into new networks — as well as harnessing the power of close ties — online and offline. These are themes that have played out with intensity in the last year. We all have the ability to redefine who we are and what we are able to achieve — with a click, tweet or swipe. In a hyper-connected world, achieving success is no longer simply a question of what you know or who you know. Rather, it's all about who knows what you know. This is one of the networking truths I've learned from my own career evolution from lawyer to investor, influencer and author.
And all of us have the power (and tools at our fingertips) to transform our careers.
My entire career history — which started well before Facebook, Snapchat and Twitter (back when the Palm Pilot was considered cutting edge mobile technology) — has been powered by networks. Networking is the only explanation for the journey from my first career (lawyer) to being invited to join corporate boards and dine with Malala. I've tweeted, linked-in'd, meetup'd, blogged, followed-up, mentored, engaged and connected into a vast array of career opportunities and experiences. I built (and continue to build) a diverse network of relationships using every networking tool in my arsenal.
It's why I was compelled to write Build Your Dream Network.
My goal — and the goal of my book — is not simply to help you build better, stronger personal connections, or to be able to network a cocktail party effortlessly. I want you to achieve greater personal success — whether your top goal in 2017 is to advance up the corporate ladder or crowdfund a dream venture. BYDN is not a book of checklists on how to make clever small talk, but a guide to fulfilling your potential by approaching networking differently, and purposefully.
And BYDN is not just my career success story (phew!). This kind of savvy, smarter, contemporary approach to networking built the professional success of a history-making adventurer, an enviable early-stage Silicon Valley venture capital firm, and a global breakfast lecture series for the creative community — just three of the many expert insight case studies featured in my book.
A few surprising truths from BYDN:
• Introverts Make the Best Networkers. Why? Because they manage their networking discomfort by being more focused and thoughtful in their networking actions.
• It's Always About The People, Not The Platform. Sticking to networking basics, not simply rapidly adopting new technologies or gravitating to yet another new photo-sharing insta-messaging social network is what matters.
• Stop Committing Random Acts Of Networking! Networking is problem solving. Before your start your outreach efforts, spend time thinking about the challenge you're trying to overcome and who can help you do it.
Happy New (Career) Year and to discovering (and achieving) the career you've been seeking.
#BYDN is scheduling! Interested in planning a #BYDN network book event with me? Fire me an email or tweet — and let's connect to get it on the calendar.