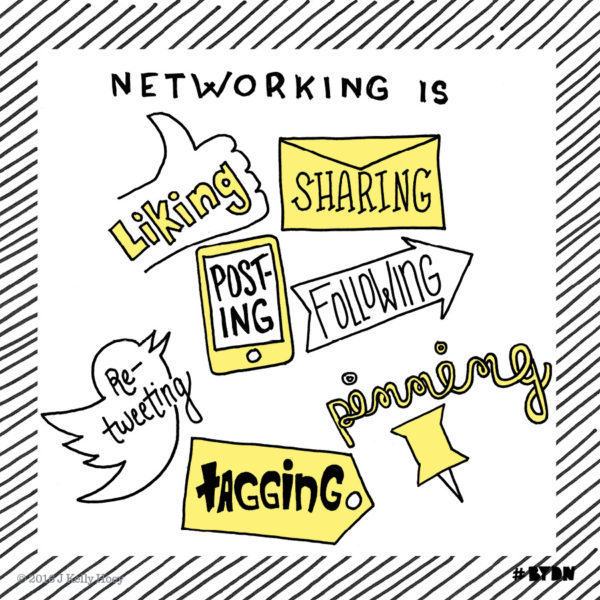 Joyce Sullivan is a career reinventor — including reinventing her own career. Joyce started her professional life in the world of office towers, IT departments and tenure-based promotions. She's embraced social media and with those online tools in hand, navigated a whole new career.
Knowing many professionals — not just the ones in regulated industries — are hesitant to embrace social, I asked Joyce in her Founder Focus interview, "what were her tips for professionals looking to engage on social".
Joyce offered up these 5 questions for anyone to answer before they enter the world of social media, especially professionals who are in a highly structured environment or regulated industry.
Who are you?
Being clear on 'who you are' is first to determining where you go next. And when you're in an industry that has rules of engagement for social media, it's important to know and understand the guidelines you need to follow. There is so much opportunity for you and your firm to begin to engage on how social can provide a competitive edge.
What do you have to say?
Know your message and be clear on what it is you want to say while keeping in mind your firm's policies on sharing. Keep your message clear and to the point.
Who are you trying to reach?
Knowing who you are trying to reach with your message is key. Are you looking to reach new customers with your specialized product or service? Perhaps networking with others who can broaden your range of connections is most important.
How do THEY want to be reached?
Now you can focus on how you are likely to find your audience by investigating different types of social media tools. There used to be only a handful of ways to connect, but now there are so many: email, texting, Twitter direct messaging, LinkedIn InMail, Instagram posts. You want to be where you will most meaningfully connect.
Once you connect, what's your plan?
Congratulations! You've connected with your ideal audience. How do you now put together a plan that works for you to begin to use social media to engage and further development these connections? Here are a few tips on how to go about this:
Read my full Founder Focus interview with Joyce (she has 7 tips too) here.