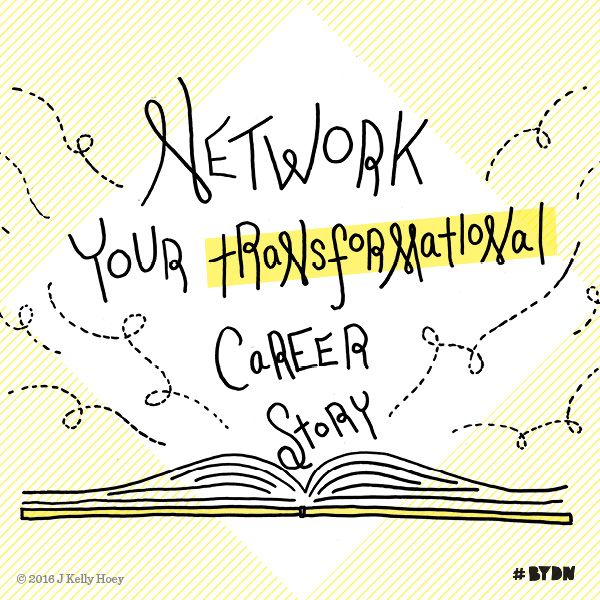 Incremental steps lead to big wins – and you need to acknowledge and celebrate those small wins.
Yes, a bit of a seeing the forest and not all the trees email this week. And picking up on something I said…just LAST WEEK:

Celebrate. Damn it! We're always wanting to grab the big prize and in that fixation we forget to celebrate the smaller accomplishments. I can assure you, it is easier to maintain the momentum to reach your ultimate career destination if you celebrate the little steps that get you there – and of course, celebrate the people who help you reach your goals.

I raised this idea (yet again) when I had the pleasure of speaking in front of a group of career-focused folks at Brunchwork on Saturday morning alongside Run For Something co-founder, Amanda Litman. While celebrating smaller accomplishments may seem a little too "everyone gets a prize" pom-pom waving for some – take a breath, I'm not being Suzy Sunshine for nothing.

There is science behind my positive message.
Research shows that meaningful praise boosts motivation and performance.
Plus your brain gets a learning and memory boost. Boom! hearing "nice job" prods your brain to remember a new skill.
Survival of the fittest USED to be about worrying about likely problems in order to survive. Now? Problem solving needs innovative solutions – which are much more likely to come from creative, collaborative, motivated individuals. So dump the negativity bias you inherited from a woolly mammoth hunting distant relative, now.

Feeling overlooked and undervalued? Whoa! I've been there too. But that is no excuse for negativity. If no one is recognizing your efforts, skip the pity party and give yourself a pat on the back. YES, self-acknowledgment of small daily wins, rocks your brain in meaningful ways to. Instead of just waiting for years to cross a BIG item off your bucket list, why don't you list the steps you're taking daily or weekly or monthly to reach that BIG goal? When you're seeing progress, you'll stay committed to the outcome.

With this in mind, few #BYDN to-do's for you to put into practice:
Look over your calendar for the past week and jot down next to those scheduled meetings or deadlines the efforts you took to get there. Yeah you!
Reach out to those on your team or colleagues or personal board of advisors (there has to be someone!) to thank them for their contribution. It could be their direct efforts on a project or simply helpful feedback they gave you (and you've applied!).
Take a look at the outstanding items on your current to-do list. Any small wins there to be celebrated?
This post originally appeared in BUILD YOUR DREAM (my weekly newsletter). Don't miss my next musing by signing up to get BUILD YOUR DREAM in your inbox.