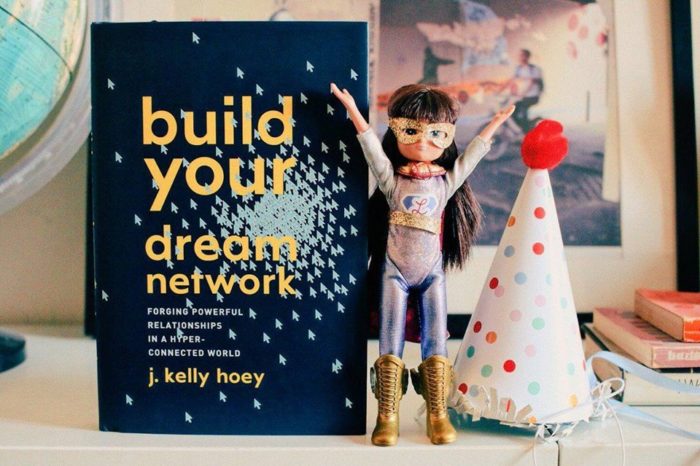 Another Build Your Dream newsletter/blog written on the go! This time, from the Qantas lounge in the Sydney airport.

AND with all the hustle this time of year, I'll keep this week's newsletter short and practical.

Still have some ho ho ho clogging the social calendar? Wondering how to navigate the egg-nog circuit with fewer anxieties? Take a page from Broadway and incorporate these 7 tips into your networking repertoire.

Is your non-profit pushing for end-of-year donations? Then read this(and plan on switching up your strategy from fundraising to relationship building in 2019).

When you need to tune out "all I want for Christmas…" or "Baby, it's cold outside" Listen Up! to my interview with former editor-in-chief of Cosmopolitan magazine, Kate White, the ultimate Gutsy Girl.
Is 2019 the year for making new year's resolutions stick? Who knows! and here are some suggestions for getting started early on those resolutions.

Yes, I'm taking an extended break from New York City over the holidays (and I've shared with GO Banking Rates how I've managed to do just that) so I'll take this moment to wish you and yours happy holidays.

Build Your Dream #BYDN will be back after the (holiday) break.
This post originally appeared in BUILD YOUR DREAM (my weekly newsletter). Don't miss my next musing by signing up to get BUILD YOUR DREAM in your inbox.