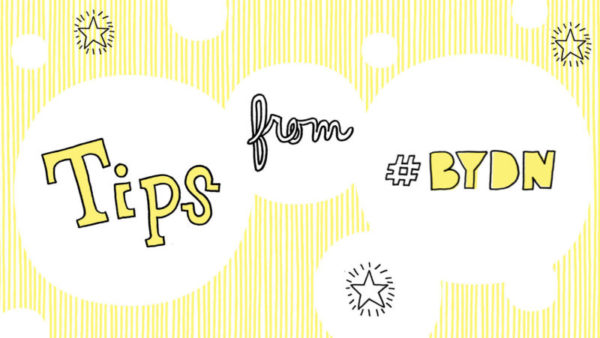 Still wondering about how to network online to offline and why it matters? Some digitally savvy networkers weigh in on how they do it.
Authenticity shines through, virtually or in-person. — Danielle Cohn, Executive Director, Entrepreneurial Engagement, Comcast NBCUniversal @daniellecohn
Be the person online that you are in person, and vice versa. Don't make anyone wonder who you really are. — Jill Van Beke, Director of Entrepreneurship & Innovation at Launch Tennessee @jvanbeke
I do a lot of online networking around conferences, knowing that I can grab an opportunity to meet with someone and have a meaningful conversation by starting it beforehand via email. — Jessica Sobhraj, CEO at Cosynd @JessicaSobhraj
Networking is about more than followers, likes, and online replies. It's about connecting with people — in real time. Take the time to talk to and meet with people in real time. A phone call and a handwritten note still go a long way in relationship building. — Van Adams, Founder VanAdams Sports Group @VanAdamsSports
My network is global in nature and I can't see people face to face as often as I would like. For that reason I use online networking to stay connected and engaged with the relationships I have built so that when we do see each other, we can more easily pick up right where we last left off. Online networking helps me to keep my relationships fresh. — Lisa Cashmore, Director, Network Operations, Canadian Digital Media Network @LisaCashmore
My philosophy is you network online to make, build or reinforce the connections in your offline world. It's not and never will be a replacement for good old human interaction but it's a great tool to enhance it. — Joanne Tombrakos, Founder at One Woman's Eye Consulting and Training @joannetombrakos
Create an environment of warmth, curiosity, and generosity, even online. You will find online connections, which will transform in to real world "superheroes". — Claudia Koerbler, Communication Specialist, United Nations @claudia_koerbler
I make it a point to get to know people on a basic human level. If they are traveling to my town or I to theirs, I make plans to meet up. That constant connection online gives a false sense of "knowing" someone. Once you've had a chance to break bread with someone offline, you begin building a bond with them. — Adrienne Graham, Founder of Mogul Chix @talentdiva
ICYMI — Build Your Dream Network is coming out in paperback (January 2, 2018 release date)! And yes, you can pre-order your copy (or copies) today.