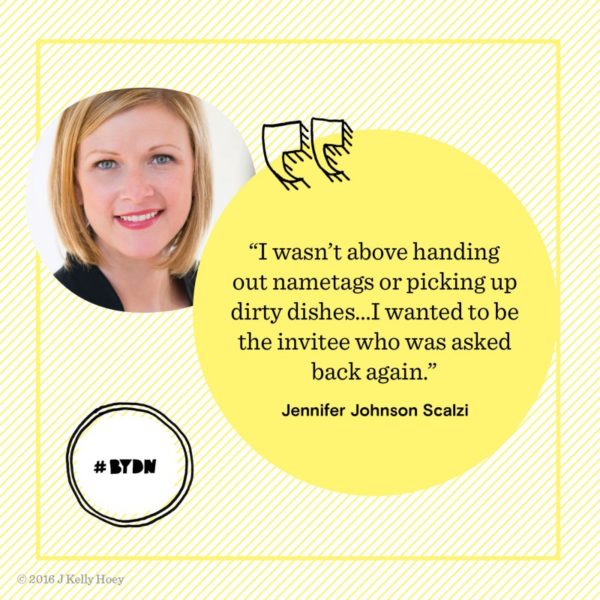 Wow.
Wow.
Oh, WOW.
There are days I open my email inbox and want to cry, for the right reasons.
Days when I receive #BYDN reader emails — containing career networking and mentorship stories such as the one I've shared below — are good, as in really damn good, tearing-up days.
I'm especially grateful to the #BYDN for not only sharing this personal story with me, but for permitting me to share it with you, in its entirety below.
Read on. Then move up your mentoring from good to great.
Move Back!
If I close my eyes I can still hear the chants of Move Back coupled with a foot stomp and then a foot drag motion with all of us in a row and a perfect line. Even though it is now almost twenty years ago, I still remember vividly attending this riot control training and wondering if I would survive the training, much less what would ultimately come next. One of the main reasons that I not only survived but thrived the training and all that came next was because of my peer mentor at the time, Shadow. While no longer a peer as he has significantly advanced in his career, he remains a valued mentor.
I met Shadow in the late 1990s when I was very new to the Army. I joined as a Direct Commission meaning that I had no prior military service. I joined straight out of law school and being in the Army has been my first and only legal job. Shadow on the other hand had attended the United States Military Academy at West Point and also was selected to attend law school at the Army's expense under the very prestigious and competitive Funded Legal Education Program. We were stationed in the same location and at the time had the same rank despite our very significant differences in levels of understanding of the Army and its culture. I came to rely on Shadow for his wise advice and counsel on all things Army. The riot control training mentioned above was part of a pre-deployment training that our unit was embarking on to Kosovo. This deployment would be my first and I was intimidated and a bit overwhelmed to say the least.
When the pre-deployment training ended, I remember we were standing in a parking lot and we were unceremoniously dismissed. I looked around crestfallen and Shadow asked me what was wrong. I asked if after all of that hard Army training if we would get some sort of a badge or a certificate or a diploma or something. He told me sadly no…but a few days later presented me with my very own certificate of completion that he had created. I still have it and it still makes me smile. He knew that training, while easy for a majority of those participating, felt like a monumental achievement for me. He helped commemorate and celebrate what was a personal success for me. I was a lawyer being pushed out of my comfort zone and he recognized that.
A mentor knows you and knows what pushes you out of your comfort zone and therefore should be celebrated.
While deployed, I knew I could count on Shadow for continued Army advice, help with my legal advice I was preparing and always to help make me laugh. Shadow has an expert sense of humor that is not only self-deprecating but just flat out makes your stomach hurt funny.
A great mentor also helps you laugh your way through some things.
I swear there were some times I wanted to cry but Shadow helped me see the humor in the situation and keep on going.
Shadow is a role model plain and simple. He lives the Army values of loyalty, duty, respect, selfless service, honor, integrity and personal courage. He also has a wonderful family and would invite me and another single officer to his home for delicious meals and afford the opportunity to get to know his children and amazing spouse.
The best mentors are role models with values and inclusivity.
I was blessed to have his family as an extension of my family in other assignments after our initial assignment.
Shadow also is a vault. When I talk to him I don't have to ask for the cone of silence, or request the cone of silence, or wonder if there is a cone of silence….I know there is a cone of silence and what I say won't be used against me! It is very important to be able to articulate ethical concerns, to seek guidance, and just sometimes to vent and not to worry that it will come back to haunt you.
The best mentors treat your information as if it were going into a vault that will never be opened.
Over the last close to two decades I have learned a lot from Shadow. I am exceedingly proud that he has advanced in his military career and is now in a very senior leadership role in a high profile assignment. I feel blessed that he is my mentor and I have learned from him how to in turn be a good mentor. I know he wouldn't want this praise or adulation. Instead he would want me to get out there and mentor others.
Oh and he would also want me to be fierce as I say Move Back.
Move Back!