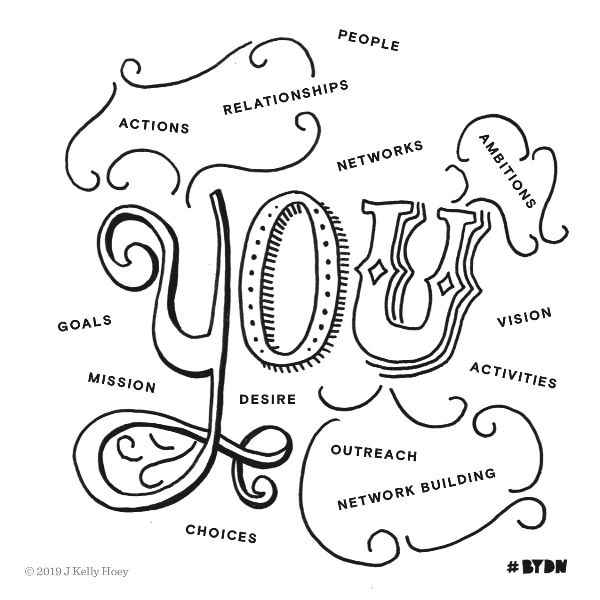 The summer internship provides valuable career experience for students. So what do you do if your internship is canceled, either due to the current coronavirus epidemic or something else entirely? In this episode of the Build Your Dream Network podcast, Kelly provides a framework for how you can hack together a summer experience fulfilling the three primary career needs an internship offers (a paycheck, real work experience, and networking). From how to creatively source job opportunities to ways to look for digital internship experiences, Kelly's ideas will help you fill the gap in your resume.
Key takeaways from this episode:
When hacking together an internship experience, do not cling to all three benefits of traditional internships—a paycheck, work experience, and networking—consider which ones are most important to you.
Research similar internship opportunities available on a local level or an online platform.
Update those that helped you land your original internship with your new plans for the summer—don't lose those valuable connections.
What to listen for:
00:39 Internships usually fulfill three career needs—a paycheck, work experience, and networking
02:26 Let's talk about money. What are some avenues you can explore to replace that paycheck?
04:40 Real work experience is invaluable. To gain that experience this summer, you might have to offer your services as a volunteer. Reach out.
8:01 Networking doesn't have to be lost this summer. Stay connected to your current network (yes, you have one), including those who helped you land the internship.
11:13 Just because your original internship was canceled, that shouldn't paralyze your career growth this summer.
Quotes:
"You've suffered a set-back, but let's find ways to keep you moving forward toward your career goals." [01:19]
"Reach out, raise your hand, offer up your talents as a resource." [06:42]
"If you want a robust network to support your career ambitions, you need to take care of the relationships you already have." [08:31]
"You may have lost the internship, but don't lose those valuable connections you made during the interview process too." [09:56]
Subscribe to the Build Your Dream Network podcast on Apple Podcasts (and review the podcast too!).
Get #BYDN in your inbox weekly (and never miss an insight).
Need more? Check out – What To Post Or Share With Others While Your Career Is On Hold.