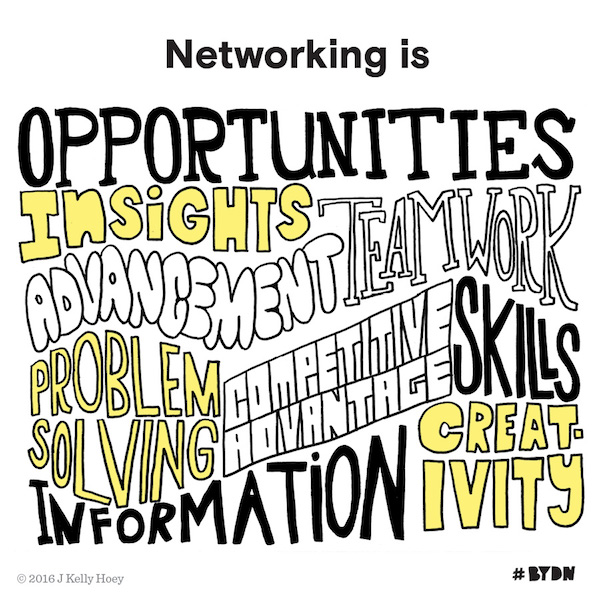 In this episode of the Build Your Dream Network podcast, Kelly provides suggestions to those looking to change jobs or careers on how they can successfully revamp their resumes and show their past or current work experiences are relevant to the new roles they're applying for. Plus, with the help of the Build Your Dream Network podcast team, she provides fast answers to your networking questions.
Key takeaways from the episode:
In your resume, highlight the skills valuable to the position you are applying for—including soft skills.
Think about ways you can gain experience in the field you desire to be in (advisory boards, mentorships, plan events, etc.).
Do you have questions about networking etiquette? Check out my 7 quick tips in this episode.
What to listen for:
00:40 Introduction to retooling your work experience on your resume when you're trying to shift careers
01:46 How to rewrite your resume to take your talents into a new career function or industry
03:01 Kelly's experience flipping her resume to apply for a new career
04:24 Strategic questions to ask about your current resume
06:48 Rapid-fire networking Q&A with my friend, Pat
Quotes:
"Hiring managers, headhunters, and recruiters need to see what you have done before as being applicable to what they are seeking today." [02:13]
"Before you toss aside the listing for a dream job you feel you're not qualified for or sign up for a class because you're under the illusion you lack qualifications, take a good hard look at the resume you're circulating." [04:24]
"If you want a mechanical conversation, go talk to Siri or Alexa. When it comes to chatting with another person, there is not a one-size-fits-all way to start a dialog." [07:34]
Subscribe to the Build Your Dream Network podcast on Apple Podcasts (and review the podcast too!).
Get #BYDN in your inbox weekly (and never miss an insight).