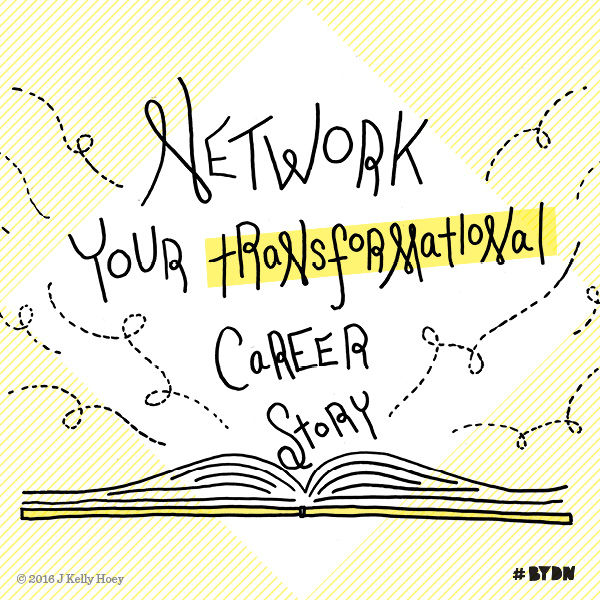 Wondering what updates to share with your network when you're looking for career opportunities? Or whether it is OK to put a canceled internship on your resume that was canceled due to reasons beyond your control (such as the COVID-19 crisis)? This week on the podcast, Kelly provides ideas for dealing with new career quandaries you may be navigating today and suggests a few past episodes to go back and review to help you enhance your connections heading into tomorrow.
Questions? There are tons of resources on jkellyhoey.co about building your dream network or contact Kelly on Twitter @jkhoey or email Kelly at admin@jkellyhoey.co.
Key takeaways from this episode:
Continue to share what you are learning, especially while your career is on hold.
You can still grow your career through communication and engagement, even during a pandemic.
Check out the podcasts linked under resources for answers to common networking questions.
Additional Career Networking Resources from the Build Your Dream Network podcast:
What to listen for in this episode:
01:42 Why you should continue to share what you are learning
02:35 How you can stimulate career growth if your internship was canceled because of the pandemic
05:06 Resources to further develop your network (linked under resources)
Quotes:
"Share your takeaways because your point of view is meant to be shared." 02:19
"Just because the internship didn't happen, don't lose the relationships." 03:38
Suggested reading (if past episodes of the podcast aren't enough):
Subscribe to the Build Your Dream Network podcast on Apple Podcasts (and review the podcast too!).
Get #BYDN in your inbox weekly (and never miss an insight).