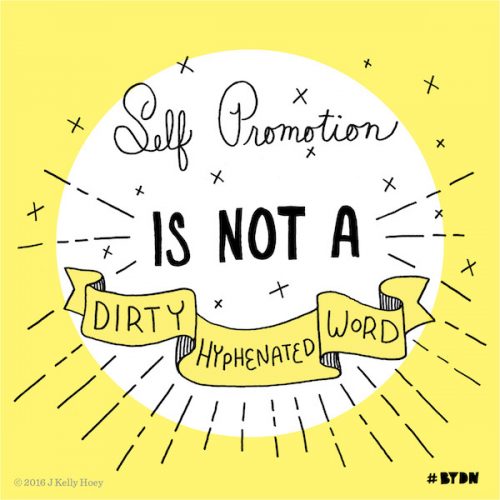 Forbes listed me as an "up and comer" at age 48 for the work I was doing for female founders. I get emails from people saying "they'd like my career" – on that I'm sure you can do better. But mostly I'm sharing this as we live in a "move quickly hustle your tushy off" era and frankly, some things just take time + a whole lot of effort.
So, here's my career timeline (a nice LONG relatively unremarkable corporate then slightly entrepreneurial career journey until around 2012). This is the stuff that is visible to the world (if anyone cared to spend 5 minutes reviewing my LinkedIn profile):
1991 Graduated from UBC Law School.
1991-2002 Practiced Corporate Law in Toronto then New York City. Worked at 3 law firms over 11 years.
2002 Decided to make a career change from practicing lawyer to law firm manager.
2004 Hired by White & Case as Manager of Professional Development and entered the Management Cubicle.
2004 Joined a Not-For-Profit Board.
2009 Jumped from earning a paycheck to taking equity when I became the first President of global business networking group 85 Broads.
2010 Wandered in the career wilderness for a year as a consultant.
2011 Started Angel Investing and co-founded a startup accelerator focused on female founders.
2012 and sometime this year I start to experience some OVERNIGHT Career Explosion Success! All the things which occurred….Media (PowerPitch, NPR, The New York Times, BusinessInsider, Forbes), Travel (Malmo, Brussels, Chattanooga, Austin, Tampa, Omaha, London, Dublin, Vancouver, Washington DC, SF), speaking at conferences (SXSW, IIBN, PGA, Mobilize Europe, MoDev, Disruptors!,Hautepreneurs, Philly Women In Tech, ArabNet, 36/86), Celebrity Encounters (Malala, George Takai), Boards (Tampa Bay WaVE, JuiceLabs), becoming Chief Tach Ambassador for the YWCA NYC…didn't happen overnight, they happened because of an accumulation of experiences, skills and relationships that started WAAAYYYY back in 1991.
Which leads to TODAY and writing a book and everything else associated with that – it is built on the career foundation I laid early on, and have nurtured, re-vamped and expanded.
NOW…behind the career scenes of that Timeline there's a bigger story. What has always been going on in my career is constant purposeful activity: Hustle, 24/7, Mentors & Mentoring, Learning, Creativity, Thinking Inside & Out of the Box, Creating, Building, Networks, A Willingness To Learn and To Pursue Career Reinvention.
1991 Move from Vancouver to Toronto (because, yo! the job and opportunity market).
1998 Move from Toronto to NYC.
Yeah, a lot of head down, long hours, client meetings, continuing education and training, being mentored and in time being a mentor, taking bar exams, doing whatever it took to close the client deals, joining committees, investing time in internal networking, plus a whole lot more sweat, tears 24/7.
2002-2004 Intentional scratching of a career itch.
Hmmmm. I'd describe this 18 month period of unemployment to new employment as being filled with: hustling, research, info interviews, contributing to a bar association committee, attending conferences, building a vital external networking, self promotion, more network building, growing expertise in a new field, investing in personal growth, continuing to be mentored and to mentor, plus endless follow-up.
2004 Landed a what I thought would be my first Professional Development Manager role (ultimately, it was my only PD role).
The 5 years as in law firm management involved….hustling, personal re-branding, transferring skills, build another internal network, back to head down/doing good work, navigating office politics, building a team, managing a budget, creating something from nothing, public speaking, negotiating for resources – daily, self-promotion, profile raising with the external network that helped me land the role, managing up and down, building community, developing thought leadership, and saving $$$ with the next opportunity in mind.
2004 Joined my first Not-For-Profit Board
THIS opportunity really expanded my network and grew my leadership skills.
2008 Entered the digital networking world when I joined Twitter, Linkedin, Facebook
2009-2011 "What Are You Doing At?" I was asked a big question about my skills and job duties as Manager of Alumni Programmes by Janet Hanson, founder of 85 Broads and that lead to an unexpected career opportunity of a lifetime – first president of the global women's network.
How would I describe my year at 85 Broads? HUSTLE. It was a confidence boost. I jumped into an opportunity regardless of fear. I embraced change and opportunity. I rebranded (again). I jumped into business strategy. I began blogging, made use of transferable skills. I was managing up/down/sideways, building community, developing POV, owning my voice, embracing the visibility, finally fully taking career ownership, and yes, invested 24/7 in the role.
2012 Co-founding a startup accelerator.
Yes, more hustling, community building, networking, self-promotion, visibility, blogging, media, public speaking, strategy, learning, reinvention, transferring skills, managing, mentoring, CREATING FROM NOTHING (again), pitching investors, seeking opportunity, and crossing my fingers 24/7 that we could make it a success.
FINALLY in 2015 I found my career and took ownership of it! What hasn't changed…the hustling, community building, networking, self-promotion, being visible (by blogging, media, public speaking), building a business strategy, continually learning, pushing through fears, navigating financial fits & starts & uncertainty, diving into yet another career reinvention, applying skills I learned from earlier careers, mentoring, creating from nothing, seeking opportunity 24/7.
So, that so-called overnight success has been years and networks and focused effort in the making. To achieve your own definition of success, decide what you're prepared to give up and put up with. What's important? Salary? Title? Ego? Freedom? Creativity? Only you know – and when you know, chase that dream with all of the resources you've assembled in your career toolkit.