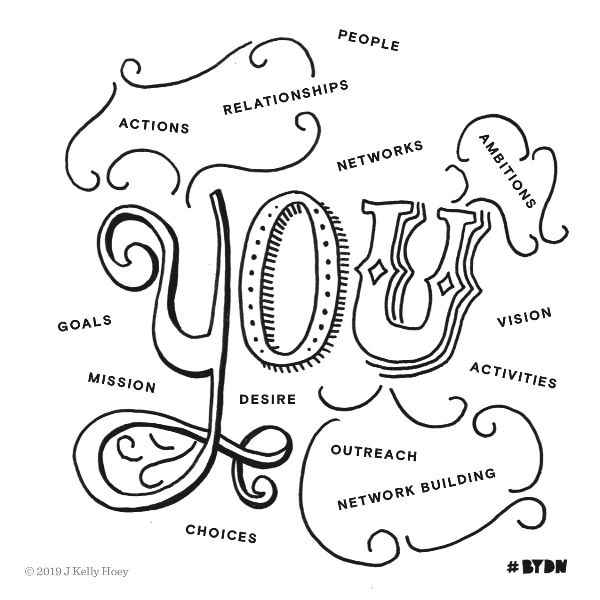 There are people who are known as givers, and others, are labeled takers. You want to be a giver. Givers have their calls returned and emails answered. The takers, not so much.

Take a moment today to reflect on whether you're a "G" or "T".

Do you share information? Pass along job leads? Listen to someone else's challenges (really listen, not polite nodding listening)? Or, are you type who only reaches out when some calamity occurs in your life and you need your network to throw you a lifeline?

If you're more "T" than "G", start taking remedial action ASAP. You need the network you have to be responsive. You want them to enthusiastically take your calls, regardless of the hour (or anticipated ask).

If you're a "G" – keep going! It's exhausting but I promise you, it will pay off in spades.

This G&T theme was inspired by my friend Joyce Sullivan. We met years ago, when she'd been laid off during the 2008-2009 financial crisis. Joyce and I talk about career reinvention after the "worst" happens plus ways to rebound and find a new career direction in the podcast this week. Take 18 minutes for your career and take a listen.

I also chatted confidence with leadership expert, Selena Rezvani. Find a replay of our conversation on my YouTube channel.

Don't miss my live, video-streaming interview this Thursday with serial entrepreneur (and friend) Patrick Sullivan. Patrick has launched, scaled and exited two startups (one to Google, the second to Facebook) and now he's embarked on a new social venture, Bonsai, and fixated on unlocking social capital to increase career opportunities for under-represented communities.
It's all about the network, folks. Take good care of yours.
Seeking more guidance on this topic? Here you go:
Get Build Your Dream Networks in your inbox (how convenient is that!) by subscribing to the newsletter.