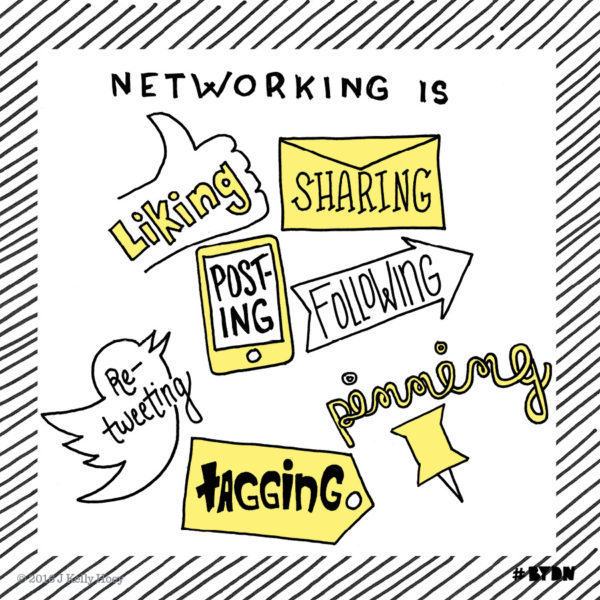 Whether you're wondering how to navigate a career change, organize your valuable contacts or launch a career as a public speaker, there is an upcoming Build Your Dream Network opportunity to get the answers you're seeking.
Careers in the Time of Crisis
The global pandemic effectively disrupted the economic structure of multiple industries resulting in thousands of furloughed and laid-off professionals. Overnight, many employment positions and opportunities vanished and more are threatened. As part of LUMA Partners WFH Webinar series I'm joining Terence Kawaja for an in-depth discussion on approaches to career strategies in times of crisis.
How To Make Business Networking Events and Mixers More Meaningful (aka Suck Less)
Ah, the awkward networking that occurs at IRL conferences and online events – when there are scheduled "networking" breaks or randomly assigned groups or speed networking sessions – this, is the problem the founders of Mixtroz are out to solve. Come learn about their solution and how it assists IRL interactions, and the essential digital engagements we're having right now.
Building the Network YOU Need to Succeed
Launching a career as a professional speaker WITHOUT a preexisting network of insider connections can be challenging, but not insurmountable. Rather than feeling lost, relying on serendipity, or pursuing a haphazard path to success, you need insights on how to develop a personalized, intentional, and focused network-building strategy. In this Speaker Branding Summit talk, I'll share insights and tips based on my personal experience (especially after the last 3 years of book tour events) on how best to focus your networking efforts to build your dream speaking business.
Building Stronger Networks (By Organizing Your Contacts)
You've asked ("Hey, Kelly, how do you organize your contacts?") so often that I am actively seeking a "good personal CRM" system (good being better than a ziplock full of business cards, a robust collection of contacts on Linkedin, haphazard contact lists depending on whether gmail is in the mood to sync with my iPhone etc.). I recently downloaded 11 apps to test and almost immediately deleted 10. UpHabit is the one app I didn't delete (though I've been a bit tragic in using it consistently). In this interview, I'll chat with UpHabit's founder, Neil Wainwright about what makes this personal network manager different plus ways to strengthen your connections.
Your Networking Questions Answered!
In the absence of 1:1 coffee dates, conferences and large gatherings and face-to-face interviews, many people are struggling with how to connect (aka network). From seeking a job to pursuing a business lead to staying in touch (or meeting new people) – June 11 – bring your career networking questions to Creative Mornings Field Trip as I will be answering YOUR questions and providing practical networking suggestions you can put to use right away (think: in-real-time on the spot coaching for your career).
And just for fun: there is now a #BYDN sticker on Instagram!