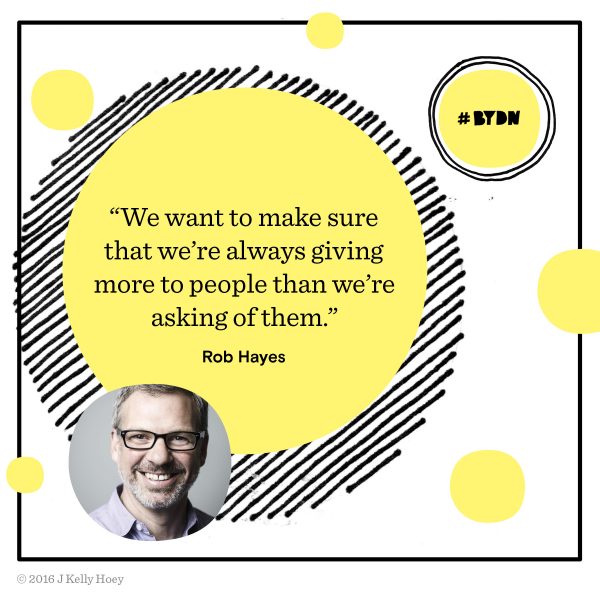 Give before you get. The smartest people I know start building relationships before they "need" them. And they do so with a clear, kind heart. Offer up help before you need or even expect a thing. Help someone you are qualified to help and find fulfillment in that. – Erin Newkirk #BYDN
What can YOU give more of – starting NOW!
Yes, it is time for a fresh take on the "give" (as in "give, give before you get') of networking. This is a stumbling point for MANY! Early in your career you think you have nothing to offer when you're seeking to network with an experienced executive or entrepreneur. Here's the thing – in my #BYDN opinion: Every introduction you receive doesn't need to be returned in kind with an introduction (or referral or reference or whatever it is the other person does for you).
REALLY!

So, what do you have to GIVE?
EMPATHY *someone else's worst case scenario could be your "whatever". remember that! when you're asked to provide a sympathetic ear or shoulder to cry on or asked "if you have a moment" to help.
PERSONALIZATION *one size does not fit all whether you're suggesting a 1:1 meeting or flinging off an email request or writing a cover letter. think about the other person – their likes, dislikes, preferences and peculiarities.
THANKS! *be grateful for the time, advice or whatever the contact offers – even if it is less than you initially wanted! and remember to send thanks. too often we don't do this and well, it reflects POORLY on the person who sought the advice not on the person giving the advice.
FLEXIBILITY *sure you'd like a coffee date, but heck! if you get your answer by email, roll with it! then see above and thank the person for the advice.
PATIENCE *remember that a key contacts life may be busier than yours. and if you have waited till the last moment to reach out and now have a big old headache of a deadline or urgency looming, take a chill pill on your expectations.
THANKS, AGAIN! *let the person know again how you applied their advice or what happened to the lead or intro or ….yes, this is called "follow-up" and is magic when it comes to building an engaged, responsive so-called dream network.
THOUGHTFULNESS *not everything is as it seems. use all the info and background details you can scrounge up to craft your initial outreach (doh! this is what the internet is for!).
UNDERSTANDING *stuff happens. plans derail or go off the tracks. it happens to the best of us.

In summary, you (yes, YOU) regardless of your station in life, have a LOT of networking give to give!