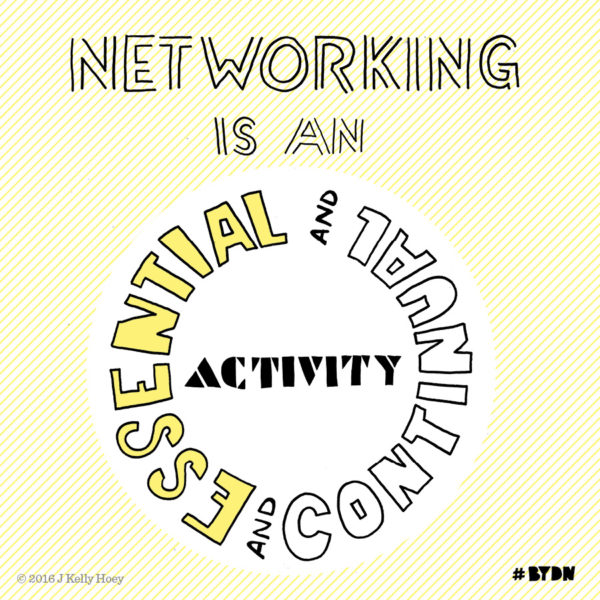 Don't think you have a network? Think again! Your network is bigger than you imagine and larger than your immediate connections.
Key takeaways:
Networking is about strengthening the relationships you already have.
Your success depends on mobilizing success from people who already know you.
What to listen for:
00:38 An exercise to identify your network
03:40 Your network is bigger than your immediate connections
04:37 What can happen if you neglect to tap into your network
07:40 Build your dream network takeaway
Quotes:
"Unless you're living under a rock, you have a network." [01:27]
"The only deficiency in the network you have is how you're valuing it and how you're defining its ability to help you." [08:39]
#BYDN networking ask! If you enjoyed this week's podcast (or frankly any of the episodes of the Build Your Dream Network podcast that you've listened to), could you:
Subscribe to the podcast on iTunes/Apple Podcasts or Spotify or wherever you listen to your favorite podcasts.
Rate the podcast (5 stars please!) on iTunes/Apple Podcasts (and if you really feel like going crazy, write a review too!).
Subscribing, rating and writing reviews has a big impact, in terms of podcast discoverability by new listeners as well as promotion by podcast platforms. So thank you (in advance) for taking the time to listen to my podcast and for rating/reviewing it.