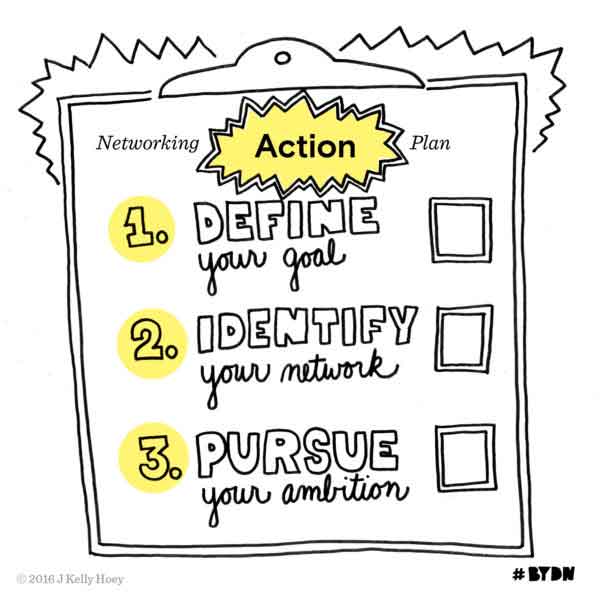 Joining a professional organization or participating in an industry association's events may sound like networking drudgery, but it is actually at the heart of career success. Learn how to stop overlooking these vital resources and discover the many ways being involved in them can help you advance your current career, change jobs, or move into a new field entirely.
That's all in this episode of the Build Your Dream Network podcast.
On the podcast Kelly talks about how one professional organization in particular (NALP) helped her make a career change (from corporate attorney in to a training / professional development management role). What's your networking story when it comes to being involved professional groups and organizations. Do you have a success story or lesson with an association or professional orgs to share? Email Kelly to share your networking story (kelly @ jkellyhoey.co).
Need more, check out Jennifer Johnson Scalzi's interview in Build Your Dream Network (p. 26) and Kelly's follow-up conversation with her on the Build Your Dream blog. We particularly love Jennifer's answer to the question about how to move up from being simply a member of an organization to a leadership role (as those roles can be difficult to attain!). Jennifer shares:
One thing I learned quickly is that nobody wants to work the name tag table at an industry event. So, I volunteered to arrive early and check people in – it offered me three things: 1) a purpose for attending; 2) an opportunity to put faces with names; and 3) visibility to leadership who otherwise would be manning the table themselves. It was a win-win.