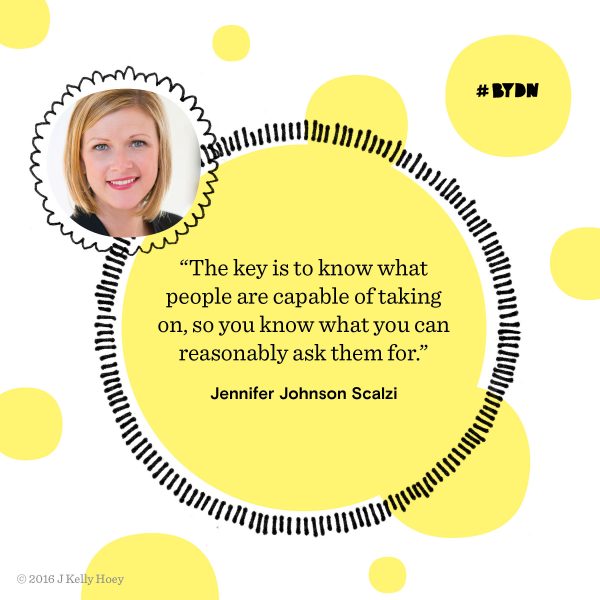 Executive recruiter (and a featured interviewee in the Build Your Dream Network book for her savvy network-building insights) Jennifer Johnson joins Kelly on this episode to share her hard-earned wisdom on how to build a career or business network from scratch, and why contributing to professional networks and organizations is essential for career advancement.
Learn how to get selected for leadership roles in industry organizations and professional associations (hint: raise your hand and ask) and understand why NOT having visibility within your industry is a warning sign to executive recruiters. It's all in this BYDN podcast conversation.
Key takeaways:
When you initiate networking meetings, focus on relationship building and have the mindset of "I want to get invited back."
Don't only reach out when you need your networking connections, you have to consistently maintain your networking relationships.
Get involved in industry associations. Actively participate and align your volunteer work with your professional goals.
What to listen for:
00:38 How Jennifer took a massive career risk
03:34 Jennifer's secrets to building her network in New York (where she didn't know anyone)
05:53 How can you turn a seemingly small task into a relationship-building opportunity?
6:59 Why are industry associations important?
12:14 How did you go from organizing name tags to holding a leadership position in the organization?
15:02 When should a leader step into or out of a leadership position?
Quotes:
"If you want to have a successful career, it's important that you give back into the industry that you are passionate about." [09:26]
"You have to raise your hand and say 'I want to get involved; how do I do that?'" [13:53]
Find more of Jennifer's career wisdom on the Build Your Dream blog ("Build Your Dream By Being Purposeful – And Consistent").
Questions? There are tons of resources here on jkellyhoey.co about building your dream network or contact Kelly on Twitter @jkhoey or email Kelly at admin@jkellyhoey.co.
Subscribe to the Build Your Dream Network podcast on Apple Podcasts (and review the podcast too!).
Get #BYDN in your inbox weekly (and never miss an insight).