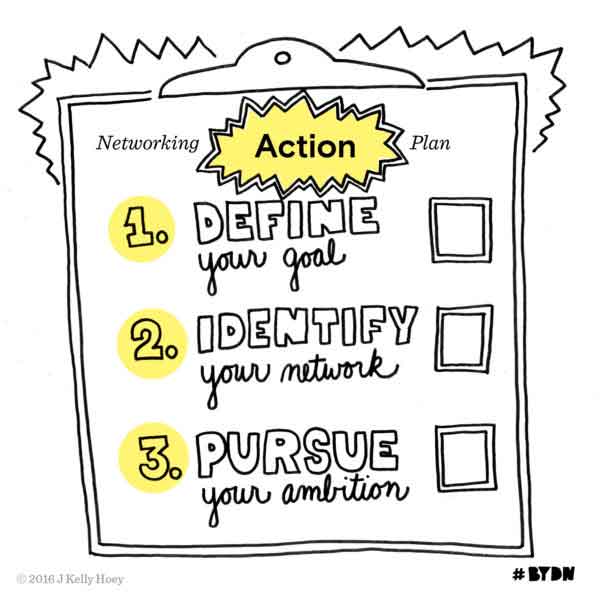 Networking can sometimes feel like sales. In this episode of the Build Your Dream Network podcast, Kelly challenges you to ditch the selling mode for some marketing savvy and approach networking like a strategic marketer instead. By following Kelly's tips advice on thinking carefully about your networking goals, researching and analyzing your audience (aka, your target network), and understanding their needs well before you reach out, you'll be far more successful in your networking efforts and avoid key mistakes your sales-y peers are likely making.
Key takeaways:
Do not rush into networking – define your goal, research audience, then decide the tactic.
Research your audience to know what they are looking for
Ditch the mindset of "more is better." The strategic networker knows that consistency grows a loyal following.
What to listen for:
00:38 Think like a marketer—a savvy, strategic marketer
01:51 How strategic marketers think about marketing
02:26 Questions you should ask to network strategically
03:49 Are you selling way too hard right now?
05:10 Practices you can start today to be a more strategic networker
Quotes:
"If you want to be strategic in your networking, don't simply rush out to network." [02:28]
"Smart networkers know that consistently showing up, being helpful and reliable, builds trust and keeps you top of mind." [06:10]

My #BYDN networking ask! If you enjoyed this week's podcast (or frankly any of the episodes of the Build Your Dream Network podcast that you've listened to), could you:
Subscribe to the podcast on iTunes/Apple Podcasts or Spotify or wherever you listen to your favorite podcasts.
Rate the podcast (5 stars please!) on iTunes/Apple Podcasts (and if you really feel like going crazy, write a review too!).
Rating and writing reviews has a big impact! If you've read Build Your Dream Network, please consider rating ⭐️⭐️⭐️⭐️⭐️ and writing a book review/recommendation on Goodreads or Amazon.