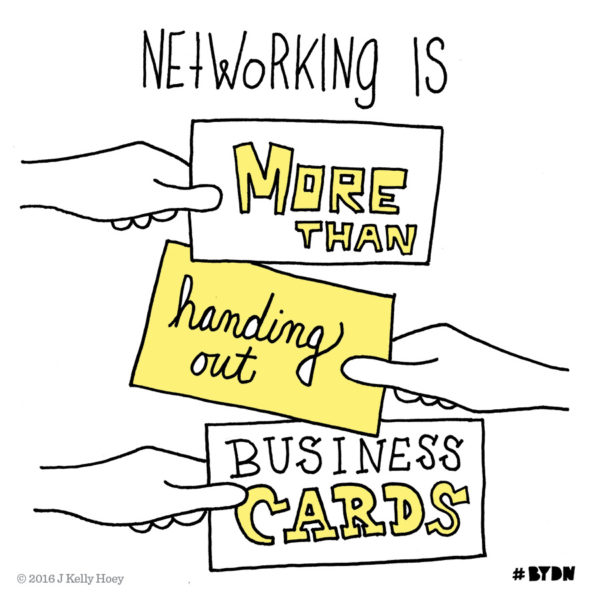 Is it still even possible to network and connect with others at conferences and events, now that they've mostly gone online for the time being? The answer is yes, and Kelly's digital networking strategies in this episode of the Build Your Dream Network podcast will help you maximize the many opportunities to do so before, during, and after any virtual event. Covering everything from leveraging conference apps and social media in order to find other attendees who could be valuable connections to knowing the proper etiquette for posting a question in a chat, Kelly provides deceptively simple suggestions you can start implementing today to continue building your dream network.
Key takeaways:
With a little intentionality, you can create a better networking experience even online
Use the networking tools you have–including social networking sites
Reach out to others through the conference app to exhibit to others that you are here to engage
Attending the event is a small act of networking; maximize your opportunities before and after the conference
What to listen for:
00:38 Most of our lives have become digital, including networking. Let's discuss four digital networking platforms and how to capitalize on their offerings
01:16 There are more features to conference apps than you think – use them!
03:25 Social networking sites can help you get the most out of your online conference
04:43 Hashtags are the secret to finding new connections at the online
05:46 Do not merely attend a conference on a video platform, engage
07:51 You must engage before and after the event to make the most out of the online conference
Quotes:
"Conference apps are only as good as the intent we bring to them – so bring the intention to engage meaningfully, to not only seek information but to provide it." [03:10]
"You can amplify what you're hearing or learning by using the event hashtag —- and you can use the hashtag to find the community coalescing around the topic being discussed at the conference." [04:46]
Need more?
My #BYDN networking ask! If you enjoyed this week's podcast (or frankly any of the episodes of the Build Your Dream Network podcast that you've listened to), could you:
Subscribe to the podcast on iTunes/Apple Podcasts or Spotify or wherever you listen to your favorite podcasts.
Rate the podcast (5 stars please!) on iTunes/Apple Podcasts (and if you really feel like going crazy, write a review too!).
Subscribing, rating and writing reviews has a big impact, in terms of podcast discoverability by new listeners as well as promotion by podcast platforms. So thank you (in advance) for taking the time to listen to my podcast and for rating/reviewing it.