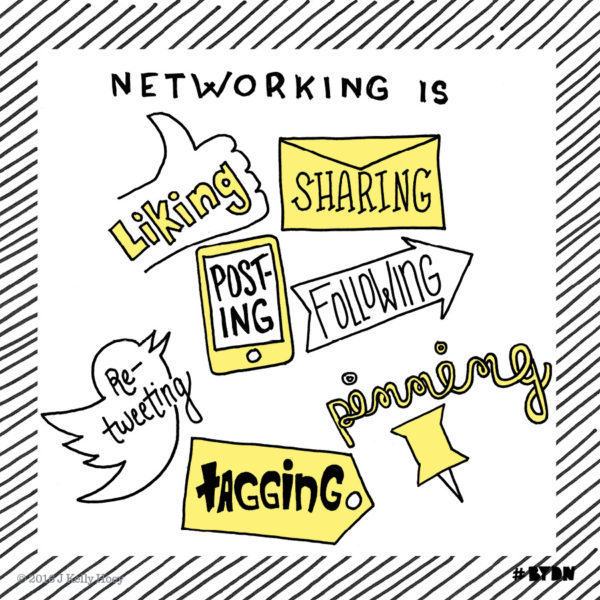 The first guest interview on the Build Your Dream Network podcast features one of the networking experts from the book.
Independent filmmaker Elena Rossini has leveraged the social media platform Twitter for business networking. Now she's moving on to Giphy and Instagram stickers to enhance IRL connections. Her imaginative and perhaps counterintuitive strategies will excite you to rethink your online networking.
Key takeaways:
Do not underestimate the professional connections you can make on Twitter.
Strategically choose the kind of content you share on social networking sites.
Allow your online behaviors to mirror your human behaviors.
What to listen for:
00:38 Meet Elena Rossini and learn how she built her business and network through Twitter
04:11 Lessons Elena Rossini learned from taking an extended absence from Twitter
06:55 How Elena diversified the images of filmmakers through Twitter
12:14 These images are more than gifs
14:05 Elena's secrets to networking and building a professional relationship with individuals she had never met
Quotes:
"I was creating value. I was sharing content that was really intriguing and fascinating." [15:39]
"We can use these platforms in such a human way." [18:03]

#BYDN networking ask! If you enjoyed this podcast episode (or frankly any of the episodes of the Build Your Dream Network podcast that you've listened to), could you:
Subscribe to the podcast on iTunes/Apple Podcasts or Spotify or wherever you listen to your favorite podcasts.
Rate the podcast (5 stars please!) on iTunes/Apple Podcasts (and if you really feel like going crazy, write a review too!).
Subscribing, rating and writing reviews has a big impact, in terms of podcast discoverability by new listeners as well as promotion by podcast platforms. So thank you (in advance) for taking the time to listen to the #BYDN podcast and for rating/reviewing it.