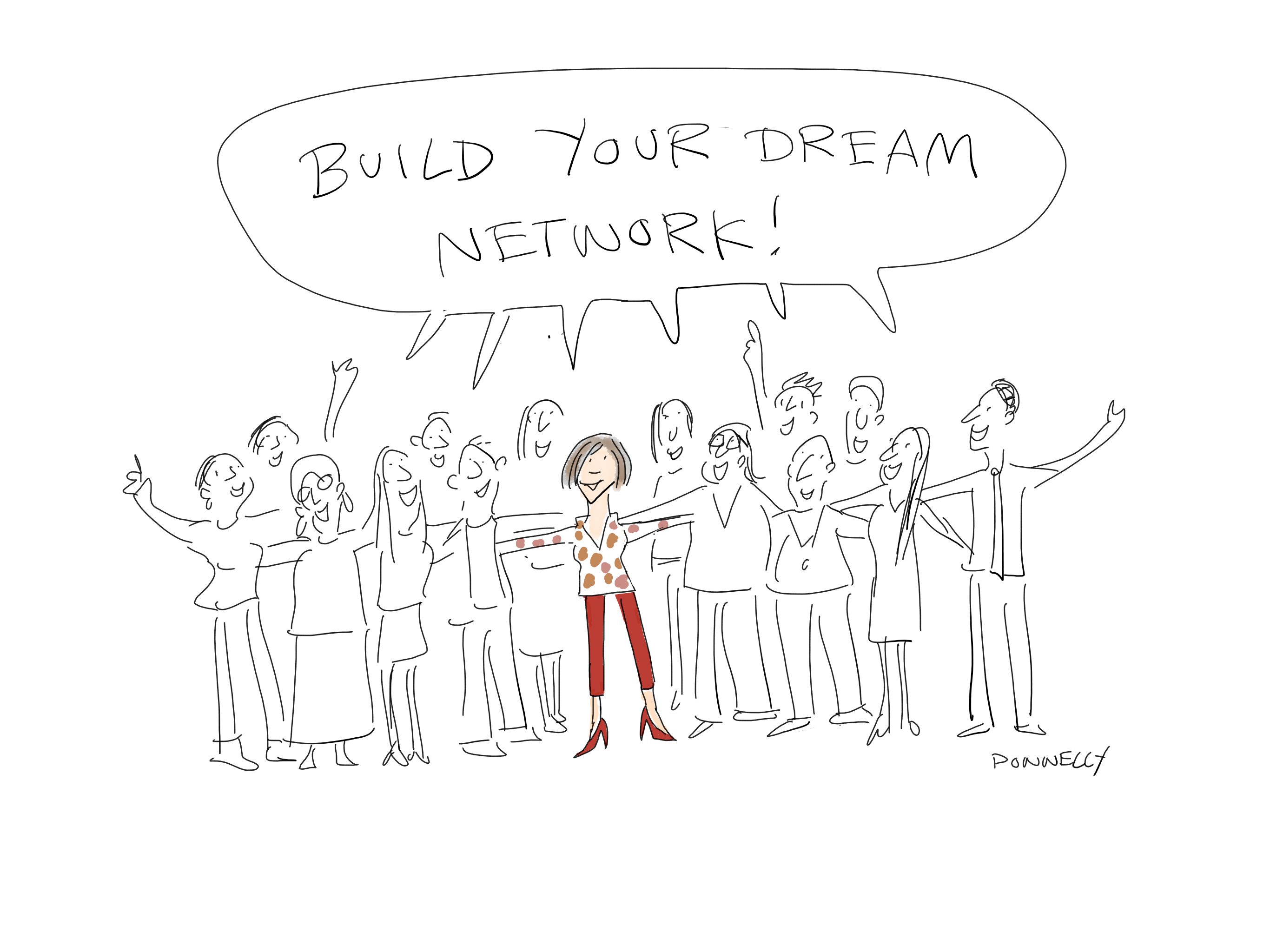 Rejection is painful and, unfortunately, a regular part of our professional lives. If we can't dull the blows, can we at least lessen the sting of being rejected from something? In this episode of the Build Your Dream Network podcast, Kelly interviews New Yorker cartoonist Liza Donnelly–for whom rejection has been a weekly professional hazard since she started contributing in 1977–on how she stays positive and motivated after getting a "no," and how the rest of us can too.
Key takeaways from this episode:
02:00 – Liza shares her career journey as a cartoonist, how she had to face constant rejection and how she came to see rejection as a "professional job hazard."
06:00 – Liza also talks about what the cartoon creator community is like and how it had evolved from what it was when she initially started.
10:19 – Liza explains how "community" can help during the periods of rejection.
11:25 – Liza gives us her 40 years' worth of experiential wisdom on how to deal with and manage rejection.
15:23 – Kelly's also shared some more tips on how to react and scale through rejection.
Quotes:
"You really should, in any kind of difficult endeavour find people to support you emotionally"
"Take some time to boost your sense of belonging and being valued."
"One rejection does not wipe out all your other strong qualities and contributions"
Questions? There are tons of resources here on jkellyhoey.co about building your dream network or contact Kelly on Twitter @jkhoey or email Kelly at admin@jkellyhoey.co.
Subscribe to the Build Your Dream Network podcast on Apple Podcasts (and review the podcast too!).
Get #BYDN in your inbox weekly (and never miss an insight).