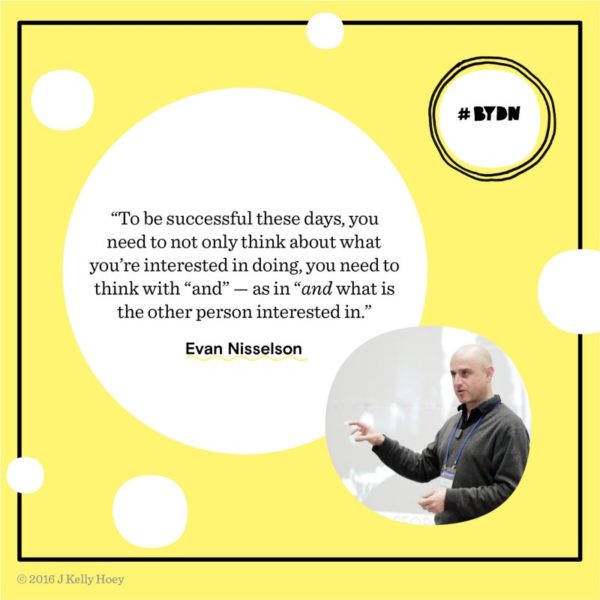 A Creative Mornings email in my inbox was the reminder I needed to send out a few Build Your Dream Network updates on the network building experts featured between the paperback cover and back of #BYDN.
Evan Nisselson (Expert Insight: Give Forward @ page 10). A serial entrepreneur and venture capitalist, Evan is the founder of LDV Capital. Since I interviewed him for the book, he's closed his second fund (Read more: LDV Capital Raises $10M Second Seed Fund for Visual Technologies). And the LDV dinners he regularly hosts continue to bring together and grow his community.
Varelie Croes (Expert Insight: A Network For Today but Not Tomorrow @ page 109). I met Val after she'd leapt off the corporate ladder to purse a new mission: to develop the startup and technology ecosystem in Aruba. Today, she is the Chief Innovation Officer for the Government of Aruba.
Tina Roth Eisenberg (Values and Volunteers @ page 124) and her team at Creative Mornings JUST announced after 9.5 years that they have taken the first step in translating CM face-to-face community values to an online network. CreativeMornings, the monthly breakfast networking series remains free and has grown to 170 cities around the globe.