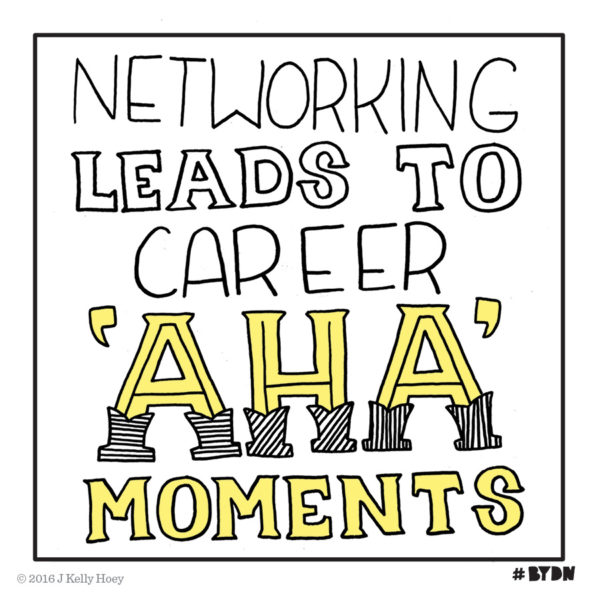 Vision boards and career plans are great when you know what you want to do with your career. But what if you're at a crossroads? When you're befuddled and seeking career direction, turn to your network for ideas.
Key takeaways:
Self-assessment can limit the parameters of a career transition.
Those we've worked alongside are frequently in a much better position to assess – or unearth – our talents, and superpowers.
You can unearth your possibilities by diving into your past interactions and engagements (paid and voluntary) and soliciting input.
Key parts of an action plan:

What are you seeking to learn about yourself?

Make a list of those whose input would be helpful. Include a diverse list.

Craft some specific and grounded questions to ask.
What to listen for:
02:04 Limits of self-assessment
04:39 What are some common aversions to, and benefits of, 360 reviews?
06:30 Forming your Build Your Dream Network Action Plan
08:28 Example questions to get you started
Quotes:
"When you have no idea or you're mulling ideas, that's the time to tap into your network. It's a chance to seek feedback, gather suggestions – or crowdsource ideas for your next career." [00:56]
"We downsize our contributions, and that's as bad as overinflating them" [02:50]
"Our networks often see bigger visions of us than we do, more possibilities in the skills we devalue, or overlook, or ignore, or don't even know we possess." [04:28]
"Whether you work for a company that has a formal 360 review process or not, you can unearth your possibilities by diving into your past interactions and engagements (both paid and voluntary) and solicit input." [06:14]
"A 360 review could light the way to a new career or help you leave an unsatisfying one behind or it could provide the much-needed motivation to stick to doing what you're already doing." [06:58]
Discover the networking path to achieving your career dreams in Episode Five of the Build Your Dream Network podcast.