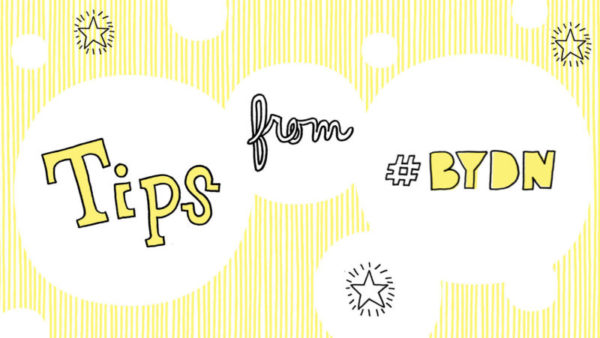 Shiny object syndrome.
In the opportunity fueled sharing-economy, I'd surmise that shiny object syndrome derails projects as much as its twin sister syndrome, FOMO.
In the past week, I've politely passed on two opportunities — opportunities which on the smooth glossy surface (aka audience expected to be in attendance and the topics of discussion) were in complete alignment with the subject matters I care deeply about (women + entrepreneurship + investment + opportunity) and I undertook two opportunities which (by the time of posting of this blog) will have required a significant investment of personal time crossing time zones and continents and spending less than quality productive time hanging out in airport lounges.
What separates opportunity from shiny object? When your income equation is social status / followers + thought leadership multiplied by opportunities over some factor of there-are-only-24 hours in a day, isn't more better than less? When opportunities abound, how do you efficiently sort the productive from the crap? Here is my filter:
Is the opportunity aligned with my goals and interests, the reputation I have (or am growing)?
Will my participation add value to the attendees as well as being equally valuable to me?
Does the opportunity expand my network or audience?
What is my gut saying? Does the offer feel genuine, mutual or is it a one-sided transaction?
One "ask" was a thanks, but no shiny object because upon peeling back the sparkling offer I surmised my participation relied heavily on organizational skills not expertise. I've been the office mom, hall monitor and note-taker enough times to say, I've thoroughly mastered those tasks! Another opportunity fell into glossy distraction due to lack of budgetary planning for outside speakers. I'll negotiate (and in some cases waive) a speaker fee or per diem, however I'd be a very poor entrepreneur if I continually went out of pocket to speak at events.
So why a resounding yes to a one-hour panel opportunity which required blocking off an entire week?
Alignment: The audience was startups, investors and key stakeholders in a growing tech ecosystem (the Middle East). My interest in working with entrepreneurs extends beyond individual startups to the dynamics of building effective startup eco-systems. Double star for ArabNet.
Value: My only hesitation in accepting the invitation to speak on the conference opening "Hot Trends In Web And Mobile Panel" was whether my experience and insights would be helpful to the attendees. Doing something that scares you (such as reaching beyond your current expertise comfort zone) fueled my diligence in preparing my remarks and developing my point-of-view. Then there was the added pressure of the accomplishments of my fellow panelists and the moderator….Fadi Bishara, Founder & CEO, BlackBox VC; Hasan J. Zainal, Partner, Arzan Venture Capital; Monty Munford, Founder, Mob76; Hala Fadel, Managing Partner, Leap Ventures — Chair, MIT Enterprise Forum Pan Arab.
Network: It was an audience I had limited IRL exposure to. I had not visited the region before — even though I sit on the board of JuiceLabs, a Cairo-based tech startup accelerator. To date, JuiceLabs has leveraged the benefits of technology and all board meetings have been conducted via Skype. My contacts, outside of email and a few direct connections made through the State Department's TechWomen exchange program plus connections I had from my year as president of global business networking group 85 Broads, were limited. Social media and email has offered up valuable networking but at the end of the day, no networking is complete without personal, direct introductions and face-to-face conversations.
Gut Reaction. I was recommended as a speaker to the organizers of ArabNet by the founders of JuiceLabs — and frankly, I don't know if there is a more genuine compliment than to be recommended by someone who values your opinion and is seeking to highlight your credentials. And this was a "transaction" which had benefits for all parties (ArabNet, JuiceLabs and me).
Opportunities don't come to those who hesitate or wait. Or as my friend Alison Levine, Author of The New York Times bestseller ON THE EDGE: The Art of High-Impact Leadership said to me in a recent email exchange –
"you can't just sit back and think magic will happen — you gotta wave your wand, put some tricks up your sleeve…"
But you gotta have a filter to attract the magic you want (or know which magic to tuck in your sleeve). You need to proactively put yourself in front of opportunity in order to get more of what you want — realizing that not every shiny ask is an opportunity worth following. Opportunities — yes, I've missed a few but think of the alternative — wasting time, being in front of the wrong audience, being out of pocket …… Having a filter enables me to remove the noise, peel back distraction and assess whether it is really right opportunity for me.