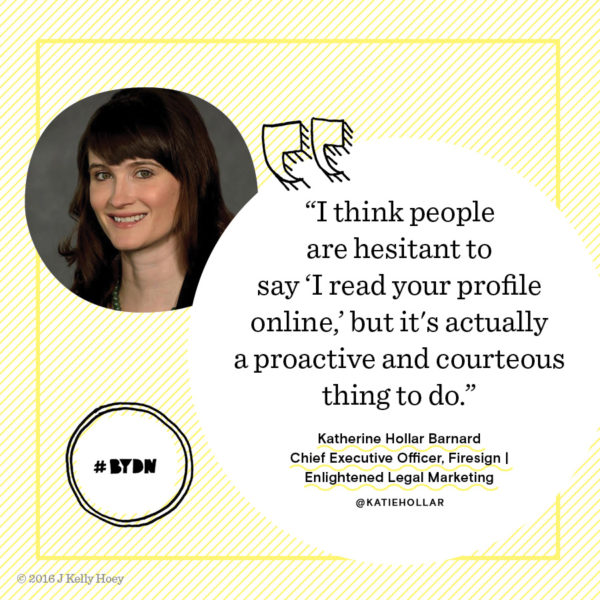 I've been asked a lot recently about how interns (as well as those new on the job) can successfully network on the job — and to switch the focus for a second — here's a thought: how are you, the mentor or boss or more experienced colleague networking with them? While the intern may desperately be trying to master the tasks he/she is assigned, at the same time that same intern is trying to figure out how to land a job offer (or great reference for the next internship or job).
And so should you.
Because a great opportunity could come your way in the future because of that intern.
One of the book tour highlights (thus far) for me was being asked to participate in the Talks @ Google. That came about because of a former intern.
Networking is 360 degrees these days folks. Think about how you are connecting with everyone around you as opportunity, introductions, leads, serendipity and being in the right place, can come from anywhere — and most importantly, from any one.
Is there something in the water? As interestingly this week, I've seen a crush of emails asking me to be a mentor. Here's how I fit mentoring into my life — as a way of offering up to others how they can too (and where prospective mentees can get a whole lot of insights without relying on 1:1 coffee dates):
This weekly newsletter (plus the bi-weekly one that goes out on Fridays).
Twitter — come chat with me @jkhoey
Contributing to Inc.com and other media outlets + blogs.
Speaking at innovation hubs, conferences, public libraries and other events. I'm scheduled to speak at GHC, the PA and TX Conferences for women as well as upcoming Women In Tech Summits and at the New York Public Library later this year.
Volunteering with the girls programming at the YWCA of NYC.
Podcasts (the recent Dr Will Show conversation is a favorite).
Partnering with Comcast to support entrepreneurs and startup community initiatives.
The "Ask Kelly" function on my website (yes, it comes directly to me).
Oh, and that book I wrote. Yes, one of the reasons to write #BYDN was to consolidate the networking advice I was continually being asked for. I've been told that I write the way I talk — so pick up a copy, grab a cup of coffee to drink while you're reading it and it will almost be as if I'm there with you IRL.
Pssss, I also wrote about mentoring (and how to land an A+ mentor) in this post on the Turnstone Blog.
If you're interested in planning a #BYDN network book event with me? Fire me an email or tweet — and let's connect to get it on the calendar.