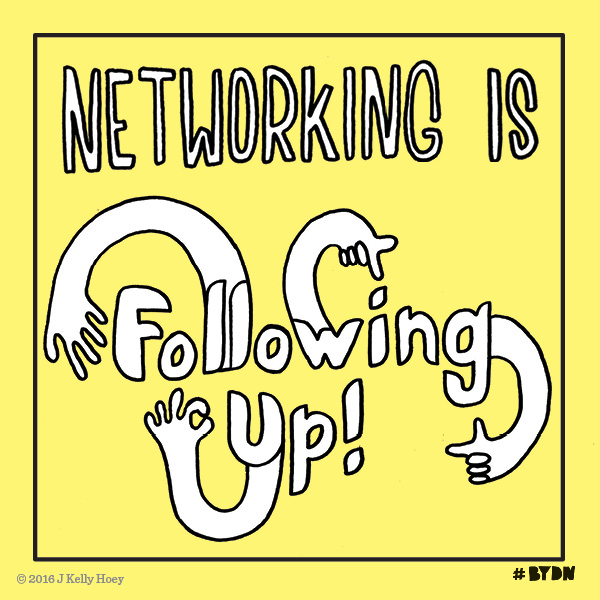 Failing to follow up and follow through are two of the biggest reputation killers out there. With just a little networking know-how, you can ensure your credibility (along with your social capital) stays intact.
When I'm asked "what's the biggest networking mistake?", my answer is not the failure to bring business cards to a mixer or having an incomplete LinkedIn profile. As bad as those networking errors are, the biggest mistake is the failure to follow-up. When we fail to follow-up our networking efforts are incomplete. Failing to follow-up is leaving opportunities off the table. It's a readily fixable networking faux pas.
In this episode of the Build Your Dream Network podcast, I discuss why failing to follow-up is such a massive networking failure – as well as another networking no-no: failing to follow-through. As always, some practical guidance to get your follow-up back on track (because it is never too late to correct a mistake).
Take a listen. And let me know what you think.