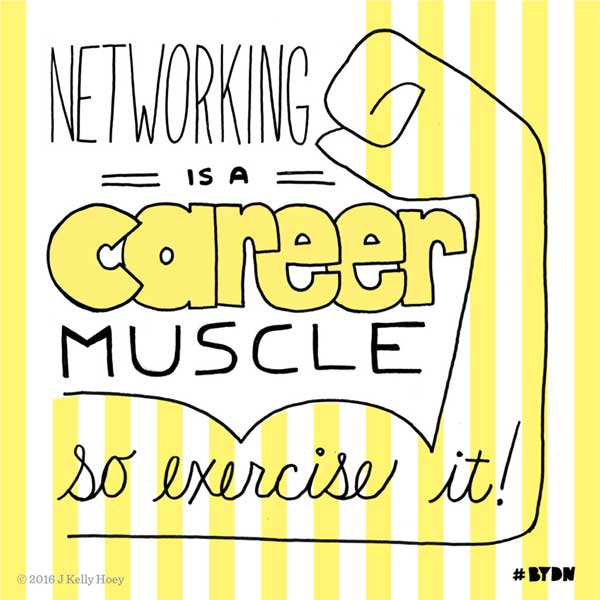 Internships like majority of jobs, are discovered and filled through networks and personal recommendations. Internships also are how students start building the vital connections that will fuel the rest of their careers.
Key takeaways:
Express your gratitude to the person who helped you land the internship
Update your linked in profile –tell your story
What to listen for:
00:38 Who helped you land your internship?
02:04 Why you should acknowledge their help?
02:36 How networks have created jobs
03:58 How to reach out to the person that landed you the internship
04:50 Action steps to tie-up your networking
05:38 What to do if your internship is over
Quotes:
"Personal connections move resumes from the black hole of online applications onto a hiring manager's desk." [02:18]
Maximize the potential of these prized opportunities with a little networking courtesy and know-how – and after listening to the episode, if you have more questions on this topic (or any other networking question), send Kelly an email at admin@jkellyhoey.co.
If you enjoyed this week's podcast (or frankly any of the episodes of the Build Your Dream Network podcast that you've listened to), could you:
Subscribe to the podcast on iTunes/Apple Podcasts or Spotify or wherever you listen to your favorite podcasts.
Rate the podcast (5 stars please!) on iTunes/Apple Podcasts (and if you really feel like going crazy, write a review too!).
Subscribing, rating and writing reviews has a big impact, in terms of podcast discoverability by new listeners as well as promotion by podcast platforms. So thank you (in advance) for taking the time to listen to the #BYDN podcast and for rating/reviewing it.