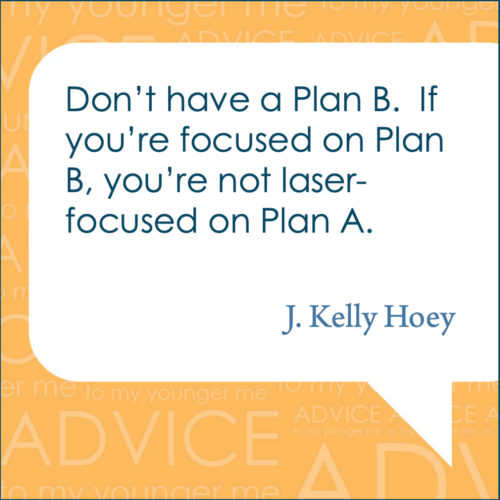 Every Thursday night, Betabrand turns their legendary retail store on Valencia Street in San Francisco into a Live Podcast Theatre. On October 24, Sara Holtz, host of the Advice to My Younger Me! podcast will be in the Betabrand Live Podcast Theatre with me for a special Build Your Dream Network themed episode.
Join us to experience Advice To My Younger Me! podcast and Build Your Dream Network In Real Life (IRL)! RSVP and event details can be found here.
The Advice to My Younger Me podcast provides career advice to women from successful women who have "been there, learned this". Host Sara Holtz and her expert guests serve as virtual mentors to women on how to craft successful, satisfying careers.
Check out my previous conversation with Sara (Episode 83: How to be an Overnight Success) where I discuss critical elements of success – having a network, getting career advice, and self-promoting effectively. Sara and I also discuss:
The value of peer mentors
How to ask for advice from a mentor
Why you shouldn't have a Plan B
ICYMI – this post "How To Be An Overnight Success At Age 53" was the inspiration for the first Advice To My Younger Me podcast conversation!