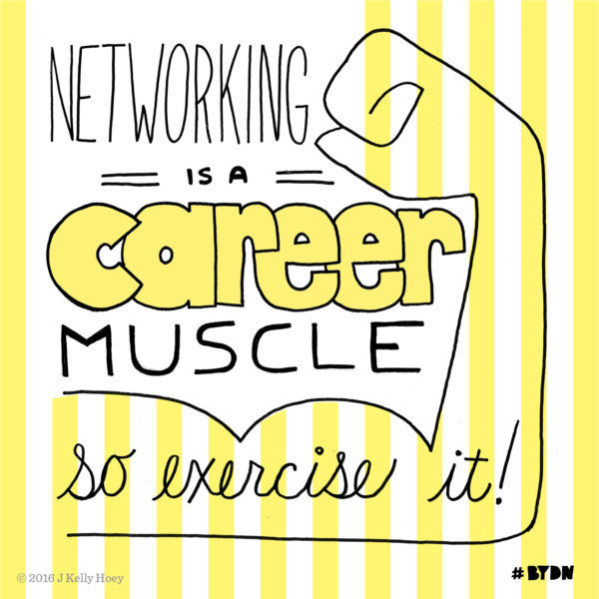 Ah, pursue your craft, develop your skills, build your relationships so you have the substance to back a bio as confident as this one:
Martin D. Ginsburg is Professor of Law at Georgetown University Law Center in Washington, DC. His professional corporation is of counsel to the Firm of Fried, Frank, Harris, Shriver & Jacobson LLP.
Professor Ginsburg attended Cornell University, stood very low in his class and played on the golf team. He graduated magna cum laude from Harvard Law School which, in those years, did not field a golf team.
Professor Ginsburg entered private practice in New York City in 1958. He withdrew from full-time practice when appointed the Beekman Professor of Law at Columbia Law School and moved to Georgetown University in 1980 when his wife obtained a good job in Washington.
In the interim, Professor Ginsburg served as Chairman of the Tax Section of the New York State Bar Association, Chairman of the Committee on Taxation of the Association of the Bar of the City of New York, Chairman of the Committee on Simplification of the Section of Taxation of the American Bar Association, Member of the Advisory Group to the Commissioner of Internal Revenue and Member of the Advisory Group to the Tax Division of the Department of Justice. Since 1974, Professor Ginsburg has acted as Consultant to the American Law Institute's Federal Income Tax Project on the revision of the corporate and partnership tax laws. From 1984 to 1987 he was a member of the ABA Tax Section Council, where he performed no useful service at all; celebrating that unique achievement, in 2006 the Tax Section gave Professor Ginsburg its lifetime Distinguished Service Award.
In addition to Columbia and Georgetown, he has taught at New York University School of Law (Adjunct Professor, 1967–79, and Visiting Professor, 1993), Stanford Law School (Visiting Professor 1978), the University of Leiden in Holland (1982), the Salzburg Seminar in Austria (1984), Harvard Law School (Visiting Professor, 1986) and the University of Chicago Law School (Visiting Professor, 1990).
In 1986, someone who probably prefers never to be identified endowed a Chair in Taxation in his name at Georgetown; no one appears willing to occupy the Ginsburg Chair, and it remains vacant. In 1993, the National Women's Political Caucus gave Professor Ginsburg its "Good Guy" award; history reveals no prior instance of a tax lawyer held to be a "Good Guy," or even a "Decent Sort."
Professor Ginsburg is a Fellow of the American College of Tax Counsel, a frequent speaker at tax seminars, mainly in warm climates, and the author of one exciting treatise (with Jack S. Levin of Chicago) and a ghastly number of articles on corporate and partnership taxation, business acquisitions and other stimulating things.
In 2010, the publication Best Lawyers named Professor Ginsburg the best tax lawyer in Washington, DC and named Mr. Levin the best tax lawyer in Chicago. Marty and Jack each responded that the publication had gotten it at least half right.
Professor Ginsburg's spouse was a lawyer before she found better work. Their older child was a lawyer before she became a schoolteacher. The younger child, when he feels grumpy, threatens to become a lawyer.
(yes, I pulled this bio from the Fried Frank website prior to Professor Ginsburg's death. I knew it was a keeper then and feel it is even more so today). If you need more network building tips — from the obvious to the intuitive to the imaginative and strategic, you can find them in #BYDN.