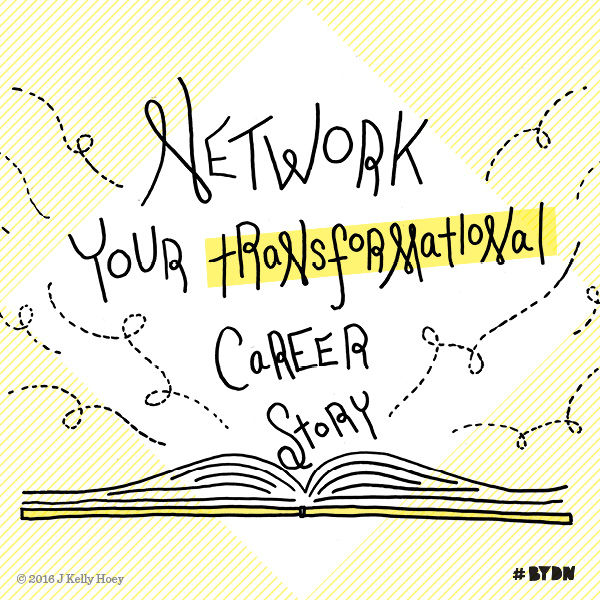 Women are the super-majority — but sometimes all you're really seeking is a close-knit, committed cohort of other women who really "get" you – your ambitions, career desires and professional struggles. Flip to page 109 in your copy of Build Your Dream Network – that was Varelie Croes' story (back when she was thinking about leaping from the comfort of a W2 job into entrepreneurship. As Varelie notes:
"It..was hard to change directions professionally without a support network to call upon when I was feeling lost."
And studies show….successful women have a uniquely different network structure than their male peers. To be successful it seems, women can't just network like the men, they need to cultivate two types of networks:
A broad network of acquaintances (this is where our "supermajority" comes in) plus
A narrow network of close, trusted female peers.
When you look around your own career and you're not finding the close, trusted network to help you unlock or navigate the next opportunity, you proactively build one. Just as Varelie did.
If you're wondering how to identify a powerful cohort for your career, indicate your interest to be part of my beta Networks Women Need cohort!
YESSSSS!
Next level #BYDN guidance coming your way.

Are you thinking about taking a courageous leap with your career, business, or life, but believe you lack the support network to make the transition?
Your path to success is paved by – not networking – but rather by purposefully constructing the networks YOU need to achieve your career ambitions.
I'm seeking a cohort of career-focused, ambitious women to beta test a Networks Women Need mastermind group. Does this sound like you?
The sessions will focus on the unique opportunities women have today to create proactive and focused networks, as well as strategies for leveraging all the powerful networking tools at their disposal.
Maximum of 25 women will be invited into the beta cohort.
The mastermind group will meet IRL online (no recordings!).