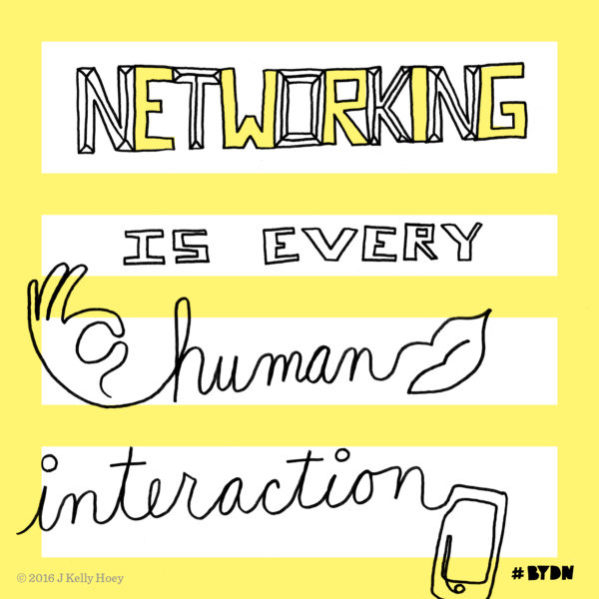 Inspired by friend (and yes, interviewee in Build Your Dream Network) Amanda Ellis Cuban and a month long client-development outreach initiative she instigated, here's a 30-day #BYDN networking challenge for you (no, just because it is summer, you don't get to take your foot off the network building gas pedal).

For the next 30-days do 1 thing each day to genuinely reconnect with someone in your network.

ONE thing.

Just one.

Each day for 30-days.

What on earth could you do to reconnect, you say to yourself? – and yes, I heard those thoughts in your head!

It doesn't need to be much, as long as it is genuine. Here are a few ideas I came up with (while writing this post):
Endorse a friend on LinkedIn
RSVP to a meetup (and yes, attend)
Customize a regret note for an event you cannot attend
Organize a carpool
Volunteer to lend a hand
Send a birthday card (or belated birthday card)
Email a mentor and let her/him know how you're applying their advice
Invite a colleague to join you at an event you're attending
Fire off a congratulatory text
Recommend a book
Comment on a social media post
Pick up the phone
Wave to your neighbor (assuming you're on friendly terms)
Organize a lunch
Send along an article of interest
Ask how they're doing
Tag them in a social media post
Donate to their cause
Subscribe to and rate their podcast (if they have one)
Grab coffee
Take a walk
Forward info to help their business grow or send along a job lead
Bonus points if you come up with 30 different ways to connect with 30 different people in your network.

And you can find Amanda Ellis Cuban's #BYDN networking roadmap at page 158 of Build Your Dream Network.