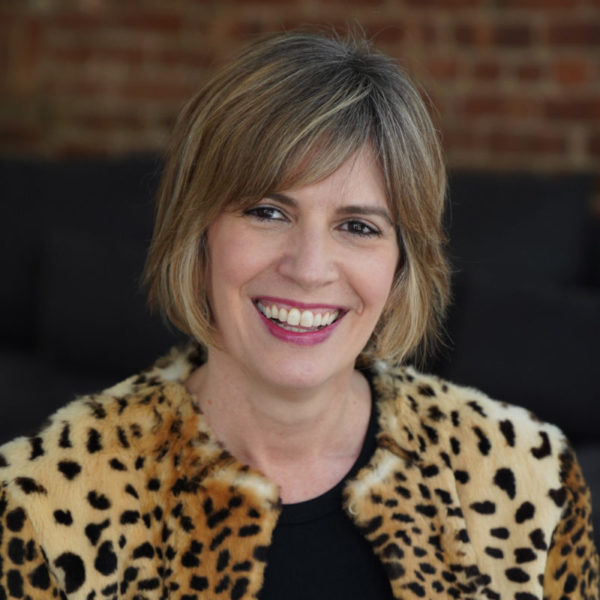 "I just need 15 minutes of your time" – I'm sure you've received a fair share of those requests (or eek! maybe you've been then sender of endless meeting requests that sound an awful lot like that).

Whether it's for coffee or a quick meeting, 15 minutes is never 15 minutes. What I've found is it's either 2 minutes (because that is all it takes to answer the specific question someone seeking an answer to) or it's far longer (because, the real question isn't revealed until the conversation unfolds). It's why I suggest that you never ask for 15 minutes. Instead ask for what you need: an answer, a resume review, feedback on a pitch – whatever it is you really, really need. Whatever your need is, be specific as to what it is. Don't hide your need (or agenda). Be completely transparent. Then let the other person decide how to guide you to the answer.

This week on the podcast, I have an incredible interview with the formidable Heidi Moore, a digital media advisor, financial journalist, and former editor of publications such as The Guardian, Mashable and The Ladders. Heidi dives into how to have powerful conversations around complex subjects on a favorite social networking platform of mine: Twitter.

Ok, discussing a complex subject was the original idea for the conversation (specifically a viral Twitter thread Heidi wrote on the topic of the inverted yield curve – a predicator of an economic recession). But you know what happens when you lean into an interesting conversation…at 40 minutes, the episode is a tad longer than usual 10 minute format – because, as noted, who wants to stick to a rigid schedule when the conversation is flowing? That would be comparable to leaving a great concert right before the encore.

My recommendation? Download and take a listen when you need to take your mind off of the hoopla of the season. And start re-imagining HOW you're engaging on Twitter. Viral isn't reserved for cat videos or spewing venom at Peloton – your content may go viral if it's explaining a complex subject in a new, novel, approachable way.

A BYDN digital networking thought: drop the jargon, discard your preconceived notions of the platform and instead, be approachable and share your deep knowledge in 280 characters.

If you've got a calendar full of holiday commitments –from office parties to Secret Santa gift exchanges to neighborhood caroling to [fill in the blank of endless possibilities] – and you're feeling slightly overwhelmed in a "how do I reciprocate?" sort of way, take a listen to last week's podcast episode. I offer up a few alternative solutions to connect meaningfully and relieve the guilt of not being the one who hosts a holiday open house or sends out seasonal cards.

A Build Your Dream Network reminder: How you choose to decline an invitation has massive network building potential.

I receive a number of (entirely impersonal) invitations to attend events – imagine Eventbrite or Paperless Post sent indiscriminately – and most I could simply chose to ignore by hitting delete. But I choose not to. My practice is to reply with a polite "thank you for thinking of me" decline message, as who knows? Perhaps the organizer will plan a future event I'd like to attend or (as has been the case), my nice, prompt "no" will start a conversation on topics I'm more inclined to say yes to. You never know, so be considerate and see what unfolds.

A Build Your Dream Network bottom-line: There are many ways to connect and reciprocate, pursue the path that authentically works for you.

Coming up on the podcast (more reasons to spend 10 minutes with me each week):

Suggestions on how to keep those New Year's Resolutions you'll inevitably make, intend to keep – and very likely break.
Fun ideas on how to energize your business networking in the New Year – inspired by the innovative marketing approach of a donut shop in Albuquerque, New Mexico.
How about you? Do you have a networking challenge looming on the horizon? A vexing question from an exchange earlier this year that is still nagging for an answer? Whatever the networking dilemma, drop me a note as I'd love to get you an answer: Kelly@jkellyhoey.co

New on the Build Your Dream blog: Invite Conversation Not Blank Looks.
Recommended reading: Three Key Habits To Become A Successful Digital Minimalist. I love the power of the interwebs and I also love tuning out the interwebs.

What I'm reading: Several books on the go and one is "Company of One: Why Staying Small Is the Next Big Thing for Business" – as recommended by my good friend, creative consultant and coach Ian Sanders. I had the pleasure of interviewing Ian earlier this year on the Business Builders Show podcast (check out the episode "Building a Life, Not Just a Business").

Looking ahead…I'm thrilled to be one of the experts taking part in Career Mastery™ Kickstart 2020. The 10-day event features 52 experts including America's #1 executive coach Marshall Goldsmith and best-selling authors Dorie Clark, Daniel Goleman, Laura Vanderkam and Whitney Johnson, and award-winning psychologist Ron Friedman. We're sharing our best tips and strategies to raise your game, your career and your life to the next level. And Career Mastery™ Kickstart 2020 is completely FREE.

Career Mastery™ Kickstart starts on Monday, January 6th. Reserve your spot today.