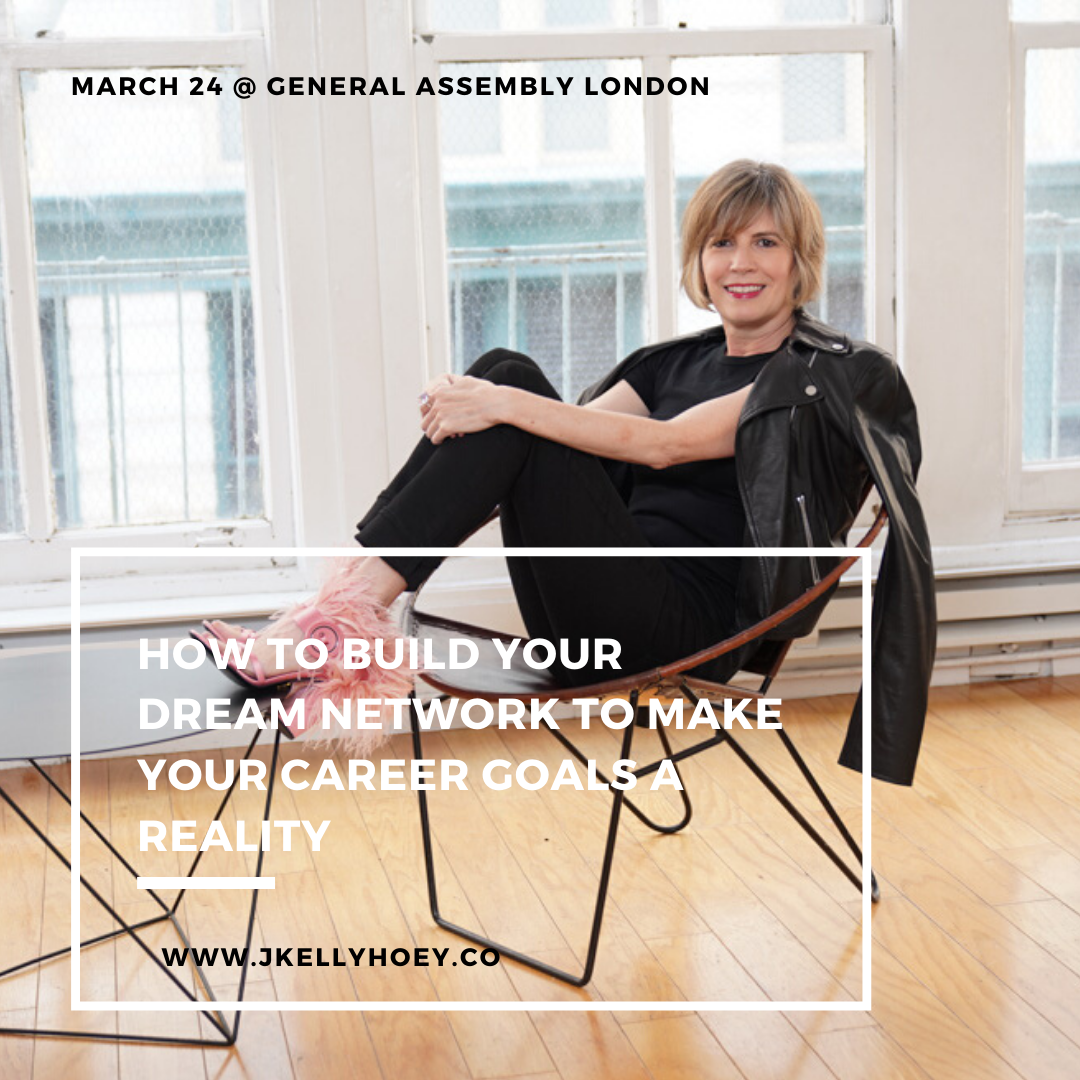 Each of us has hundreds, thousands, of connections. People at our workplace. Customers. LinkedIn connections. Followers on other social media networks. But how can we turn these contacts into a valuable network? And how can we harness the power of our networks to achieve our career goals?
Meet Kelly Hoey. Kelly is the author of 'Build Your Dream Network', a book with fresh new approaches to mastering networking in a world where everyone is posting, liking, and friending fast and furiously, but many are failing to leverage their connections successfully.
On March 24th join Kelly in conversation with Ian Sanders at General Assembly London. Kelly will share her secrets with you: how to use the power of relationships in making big career leaps; how to develop and maintain relationships. She will provide insights into strategies that will help you form genuine relationships and harness the power of your network to accomplish any goal, from landing your dream job or a coveted customer to successfully attracting investors to crowdfund a new business venture.
Your startup. Your career. Your opportunities. They all rest on building a network. And when it comes to building a network Kelly is a real expert with practical strategies on how to connect for success in the social media age.
This is a rare opportunity to hear Kelly in London. This event is for people who want to understand the dynamics of relationships – and how those relationships can open doors. Come along to learn innovative strategies for forming strong relationships — the genuine, mutually beneficial, long-lasting kind — by using all of the social tools at your disposal. There will be plenty of opportunities for Q&A. Come along to make sure your 2020 goes with a bang!
Kelly will be interviewed by her friend and career coach, Ian Sanders. Ian is a creative consultant, storyteller, coach and author on a mission to get people energised about their work lives. Through his workshops, presentations, storytelling and one-to-one sessions Ian brings a fresh and passionate approach to spark change and inspire organisations, teams and individuals.