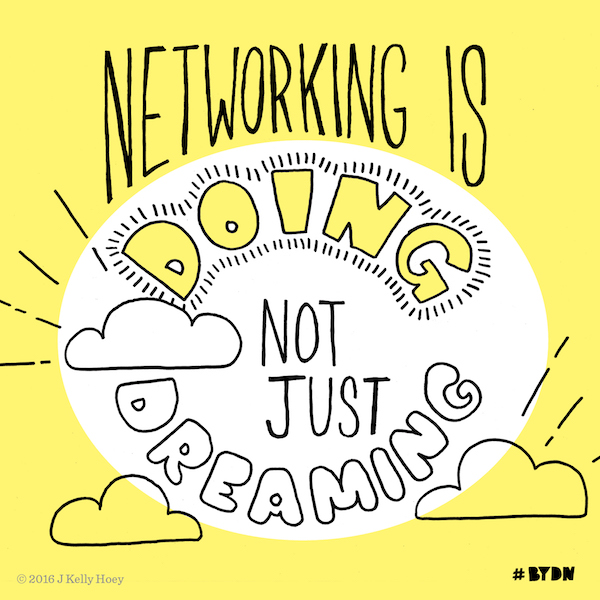 Ugh. Don't Hit Pause. This is a subchapter tucked in Chapter 8 of Build Your Dream Network that frankly, I hate to have to emphasize this particular networking error as typically, there is career pain and job-search frustration, involved. This time is no different. An email from a friend, a job offer pulled, a time lapse between offer and COVID-19 when, yes, you guessed it, network-building on other career opportunities were shelved.
Ugh. I know it's work to continue to pursue job leads. It's lovely to finally see the bright light at the end of the job search tunnel, but resist the temptation to put your feet up and pause your networking. It's harder to get motivated to start your search up again, especially after you've kicked yourself repeatedly for halting your networking efforts.
With that cautionary note, here it is, pulled straight from Chapter 8:
Don't Hit Pause

An e-mail from a friend, late one Saturday evening, reminded me of the classic Heinz Ketchup ad from 1979—waiting in high expectation and anticipation for something really good to land on our plates. The friend was in the middle of interviewing for a new job. His initial meetings and exchanges with the potential employer were enthusiastic, energetic, and fast paced. The reasonable expectation of this seasoned, experienced professional was that he would land the job in a few weeks, so he should start planning the transition! All his other business conversations, informational interviews, and network expanding efforts were put way on the back burner.

I, the optimistic realist, wasn't particularly surprised by his e-mail:

I am still on hold with this firm. The managing partner says they have gotten sidetracked in trying to decide whether to have the [role] responsible for [another function] as well. Does it take two months to figure this out? It is time for me to move forward . . .

Move forward? Reality check, my friend: you shouldn't have paused your networking activities in the first place! Adjust or ease up a little, maybe, but never stop. My friend's decision to wait and to continue waiting and waiting for a particular opportunity moved him back more than several networking paces. Two months later, he was back at networking stage one all over again, awkwardly trying to figure out how to reignite stale conversations and source new employment opportunities.

The rather obvious moral of this networking story: don't wait, don't check out, don't anticipate a result or response, and never hit Pause on the relationship-building machine. Anticipation of an expected result clouds your judgment, dulls your edge, and shifts your focus. Don't ever halt your networking efforts, even if you have a better than average expectation of an immediate job offer.

p. 214 of Build Your Dream Network: Foraging Powerful Relationships In A Hyper-Connected World
What's your career networking story? Have you had a career plan go awry? A networking strategy backfire? I'd like to hear about (and see what I can do to get you back on track). Email me at admin@jkellyhoey.co.