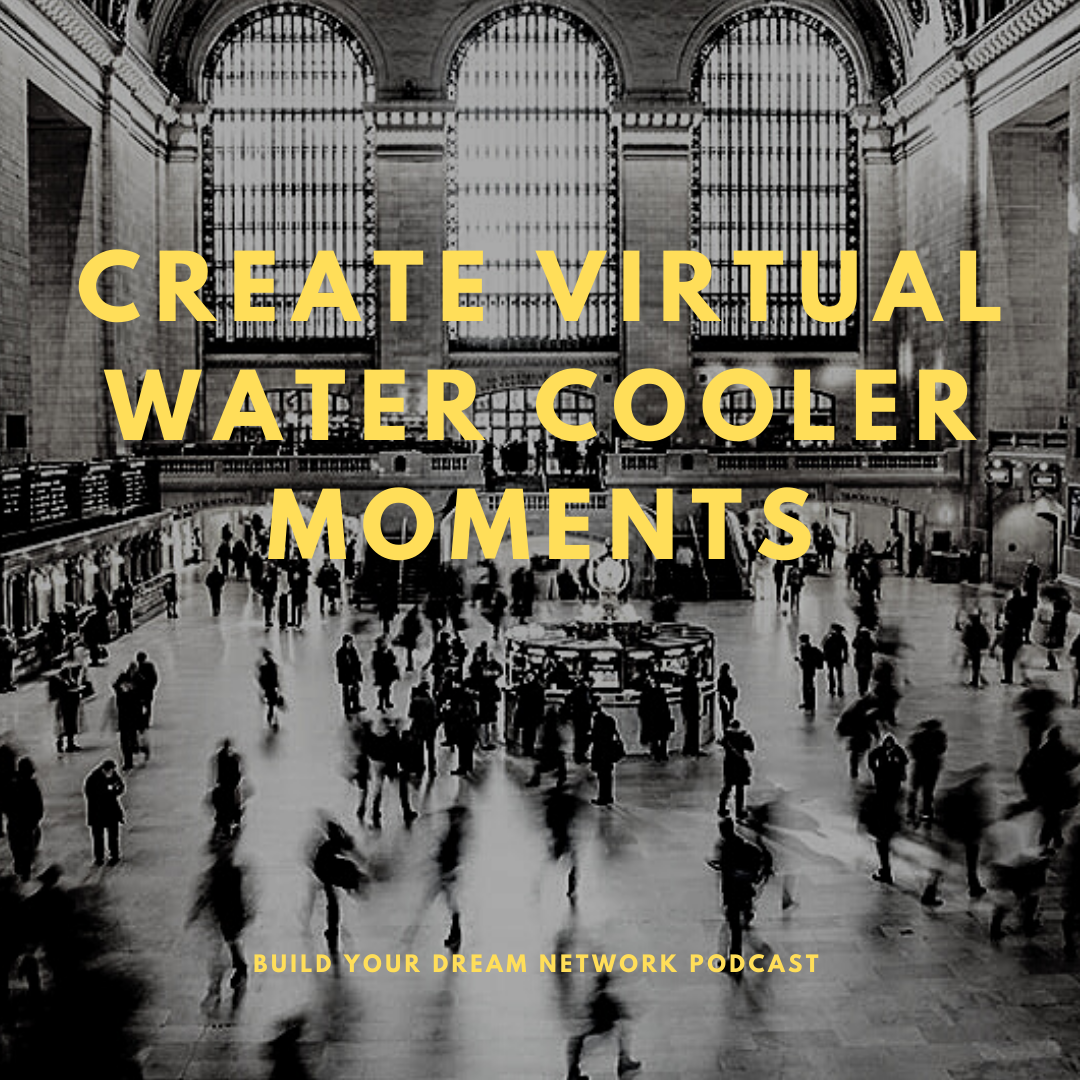 What is a virtual water cooler moment?
It's leveraging digital tools in imaginative ways to simulate IRL interactions with coworkers, colleagues, friends, and other people in your network when you can't meet with them in real life.
In this episode of the podcast, Kelly shares fun ideas for orchestrating virtual water cooler moments during this period of "social distancing" along with suggestions on how to reach out to others and stay connected in "low tech" ways. With empathy and a bit of creativity, you can turn this period of self-isolation into one of great community building.
Key takeaways from the episode:
Right now, you must intentionally create water-cooler moments—those spontaneous interactions in the workplace—from your home.
Connection can (and should) transcend the bandwidth of your Wi-Fi router, even during social distancing. Try some of my "low tech" ideas to stay connected to your network.
Your network is broader than your professional relationships; use this time to make sure those that you care about most know they are on your mind.
What to listen for:
00:39 Creating virtual water-cooler moments during social distancing and quarantine
02:07 What are water-cooler moments? Why are they so important?
02:50 How to create water-cooler moments through video
05:08 Water-cooler moments: no phone or video chat necessary
06:36 Connect with those you care about even outside of your professional circle
Quotes:
"Isolating in place doesn't mean you should be isolating yourself from seeking input, connection, and guidance." [04:44]
"For me, networking is personal and requires thought, deliberation, and in many instances, a good dose of practical creativity." [09:40]
"While the normality of life is on pause at the moment, pause to consider imaginative, caring water-cooler and other sorts of ways to show people in your network that they are top of mind." [10:01]
Need more? Then check out these posts on the Build Your Dream blog: