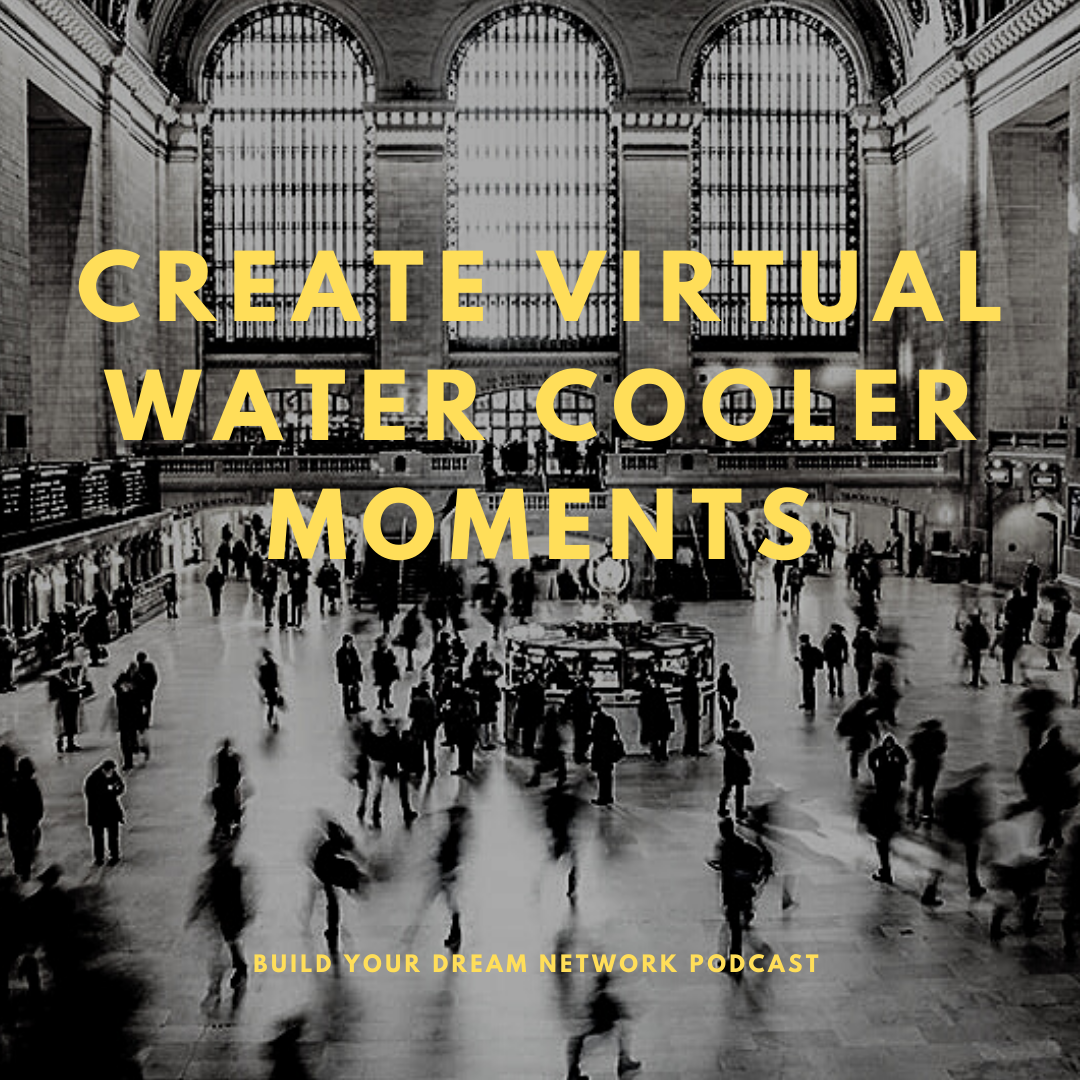 What is a virtual water cooler moment?
It's leveraging digital tools in imaginative  ways to simulate IRL interactions with coworkers, colleagues, friends, and other people in your network when you can't meet with them in real life.
In this episode of the podcast, Kelly shares fun ideas for orchestrating virtual water cooler moments during this period of "social distancing" along with suggestions on how to reach out to others and stay connected in "low tech" ways. With empathy and a bit of creativity, you can turn this period of self-isolation into one of great community building.
Need more? Then check out these posts on the Build Your Dream blog: