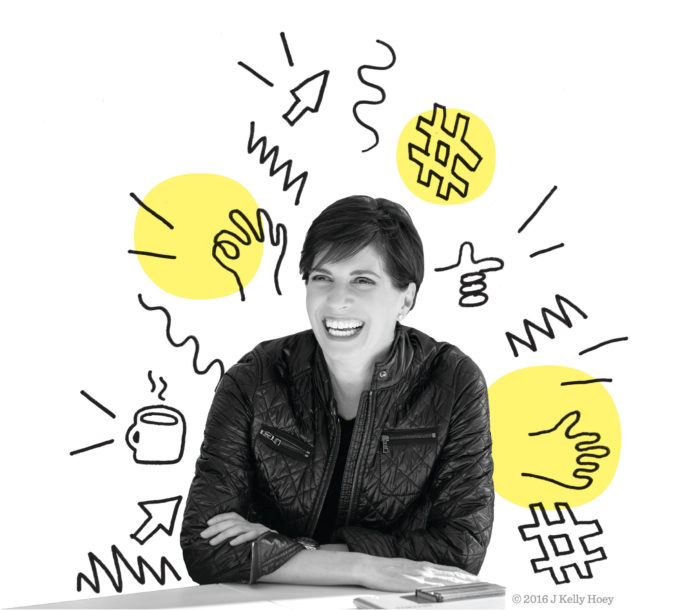 BOOM! If you haven't picked up and started reading #BYDN (yet) here's what I share upfront (page 3 to be exact):
Each career move and opportunity has come about as the result of a connection — that is, as the result of a real, human, and personal relationship, versus random acts of strangers or help-wanted ads or algorithms…
The people in my network opened doors at critical junctures in my career because I'd already established relationships with them, so they knew what I was capable of achieving. Having a network altered not only my career path but also my perspective on what I could be and, more important, the power I had to do the same for someone else.
So the big question this month…How are you going to connect and show your network how much you love, appreciate and value them? A few thoughtful (easy) ideas:
Thank a mentor for timely advice.
RSVP for a friend's meet-up you've been meaning to attend — and show up early!
RT a follower's 140 characters of inspiration.
Champion a colleague's POV at the next department meeting.
Take a conversation off instant messaging and into real life.
Love It! #BYDN found its way onto Vogue.com — check out "Little Tricks, Big Job: The New Ways to Network".
Interested in planning a #BYDN network book event with me? Fire me an email or tweet — and let's connect to get it on the calendar.
This post originally appeared in Innovator Insights, my weekly newsletter. To get insights in your inbox, sign up here.