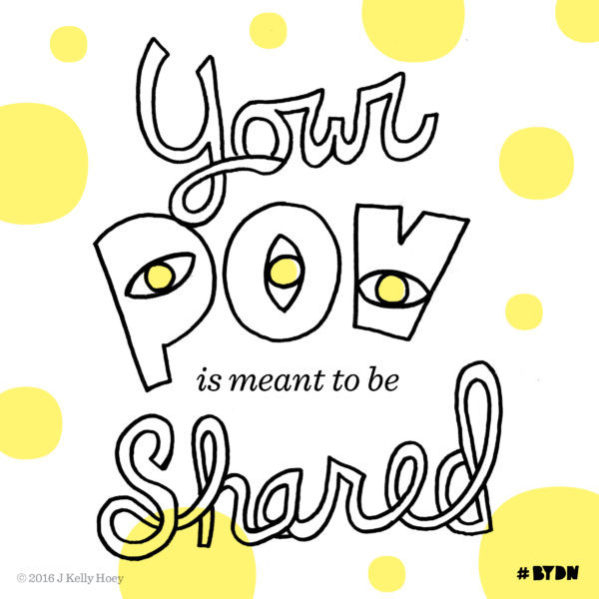 I recently had the privilege of speaking at WBENC's 2018 National Conference and Business Fair in Detroit. One of the questions I was asked — by a student participating in WEBENC's Student Entrepreneur Program — was how to answer the "experience" question. That is, the demoralizing, confidence killing "what relevant experience do you have to pursue this idea" question that women, especially young women (and I strongly suspect black and minority women) face, over and over again.
Why not inquire about the idea (or inspiration for the product or service) rather than challenging the ability of someone to come up with the idea in the first place?
Yes, I've explored this topic in Build Your Dream Network — it appears in the chapter on Networking #Fails. That's right — networking fails. Here's the subchapter as this pervasive habit of not bringing people into conversations or not applying our line of questioning evenly, limits the diversity of our networks — and by definition, our ideas:
Locked Doors and Blocked Paths
In tech entrepreneur and academic Vivek Wadhwa's October 2014 Washington Post editorial, "The Glaring Gender Dilemma Silicon Valley Venture Capitalists Are Hiding From,"38 one line really stood out for me: "He insisted that I would never be able to make the right connections to be successful in the valley."
The ability to make connections is essential in the innovation economy, particularly in its global heart, Silicon Valley. The importance of connections in the tremendous effort it takes to launch and scale a company, let alone to become a member of the elite 1 percent club (only 1 percent of US businesses receive venture-capital funding), is also mentioned briefly in the study cited by Wadhwa in his column: "Nonetheless, women were consistently left out of the networks of growth capital finance and appeared to lack the contacts needed to break through."
As I mentioned back at the very start of this book, opportu- nities have presented themselves to me as a result of this career cocktail:
Expertise + professional objective + network of contacts
Who I knew opened doors for me at critical junctures in my career. It altered not only my career path but also my perspective on what I could be and, more important, how I had the power to do the same for someone else. Access changes everything.
I am continually perplexed by a networking mind-set that chooses to close doors, to keep the club small, to limit opportunity. It is a networking failure in generosity, to say the very least. You're bound to encounter these types, so here are some suggestions about how to minimize their impact on your pursuit of a goal:
End the meeting politely. There is no point in continuing a painfully unproductive discussion.
This may appear counterintuitive; however, don't skip the follow-up just because it was an unpleasant first encounter. The person may have been unsupportive in that moment, but you never know down the road. And, heck, you may have just caught them on a particularly bad day.
Check in periodically via e-mail to keep the person in- formed about your progress. Don't ask for anything or an- ticipate a response; simply send them your latest news. And don't worry: if the person doesn't want to hear from you again, they will definitely let you know.
Spend a little time decoding why you wanted to meet this person. Were your expectations for the outcome of the meeting in line with what your meeting preparation (or gut) was telling you? Sometimes the enthusiasm of securing a meeting with an influencer trumps our networking common sense — and you don't want to constantly make this mistake
If you need more network building tips to navigate your career upwards or generally in a positive direction, you can find them in #BYDN.
This post originally appeared in BUILD YOUR DREAM (my weekly newsletter). Don't miss my next musing by signing up to get BUILD YOUR DREAM in your inbox.