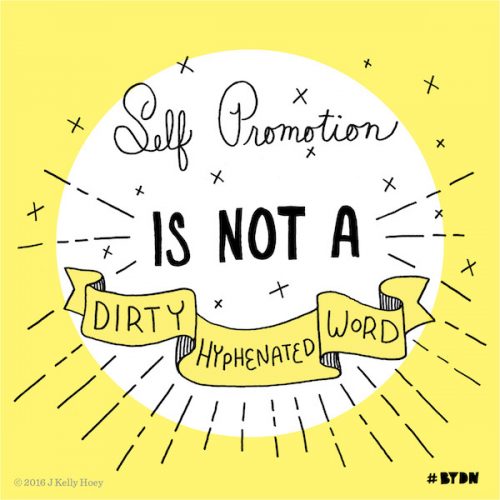 When my summer intern decided to devote a video (and better part of a week's content) to resumes, I knew I needed to call in reinforcements! Somewhere buried on my laptop is my old, likely outdated resume. Last time I officially looked at one was…2008? And it has been even longer since I've had to submit one to an employer (2004, maybe?). The point is: I have a POV (point of view) on resumes but that's a pathetic excuse to simply spout off at the mouth when someone's career hopes may hinge on a properly formatted resume! Besides, I have a network filled with subject matter experts so rather than speculate or make stale pronouncements on this rather important topic, I decided to ask them – how many pages should a resume be? include hobbies or not? what about skills and volunteer roles? and other resume-drafting questions (including pet-peeves).
And yes, in an era of personal websites, social media profiles blah blah blah, the good-old resume is still a necessity for many job seekers. Even though many of my "jobs" have come through my network, I've had to submit a formal resume regardless!
The guidance below is primarily directed toward college students, however, the guidance is pure gold – I mean PURE GOLD – and anyone who is actively seeking a new job or making a career change should take the advice to heart (or to pen and paper in editing the current version of their resume). So read on! And check out the resume video that has been added to the Back To School/Off To College playlist on YouTube. It's a Q&A Session on resumes with my intern Nika (the mastermind of all this content) asking me all the questions.
Upfront let me extend tremendous gratitude to Sheila, LM, Carol, Kathleen, Anne Marie, Joyce and Lynne for jumping in with timely and oh, so valuable responses!
Q: How many pages should a resume have (or be limited to) and why? Answer: BYDN Consensus is ONE PAGE! The aim of your resume is to intrigue not overwhelm the hiring manager.

Your resume at this stage of your career should be no more than one page because at this point you most likely will not have more than a page of relevant content and you don't want those marketable (and valuable) skills and experiences to get lost in the clutter of other (less-relevant) information. – Sheila Murphy, Focus Forward Consulting, LLC, (find Sheila on Twitter @Sheilamurphy)
As someone who just hired a summer student recently and a coordinator – you get a ton of resumes, and I just want to see the highlights…not 4 pages of irrelevant work experience. – LM
My preference is one page however if it spills over to a page and a half that works. As a recruiter I am prescreening a candidate the minute I open the resume. It should provide a concise snapshot of who you are, what you want, what you have done and leave me wanting more. I am looking for how well you communicate on paper as most entry-level and internship roles require that skillset. – Carol Ellen, Executive Recruiter, (find Carol on Instagram @mscarolellen)
At this stage in your career, the MAXIMUM your resume should be is 2 pages, but it is more likely that you can do it in 1 page. Research shows that employers spend 6-8 seconds reviewing resumes so you want to be brief and structure the layout so that items POP. Use white space, Bold, CAPS and Italics consistently to make it scannable. Use an easy to read font (like Ariel or Georgia). – Kathleen Brady, PCC, KBCareerPlanners, LLC, (find Kathleen on Linkedin https://www.linkedin.com/in/kathleenbradypcc/ )
New graduates and students should definitely keep their resumes to one page. A two-page resume can make you sound self-absorbed. Stick to the most important information. What makes you a good candidate? – Anne Marie Segal, Executive Coach, Segal Coaching LLC, (find Anne Marie on Twitter @segalcoaching)
One page for just out of college; two pages for those with ~ 5+ or more years of experience. The point of the resume is to get the hiring manager to be intrigued with what's in writing and want to hear from you directly (via phone, Skype, in person!) You want to have enough to peak their interest so they schedule time to speak to you live so they can hear why you're the right fit for the job. – Joyce M. Sullivan, Founder, SocMediaFin, Inc. and Senior Vice President, Director of Operations, Northeast USA, Lee Hecht Harrison, (find Joyce on Twitter @JoyceMSullivan)
It may be based on the amount of experience, so the correct answer is … it depends. One to two pages for those with less experience and two (or three if necessary) for those with more experience. – Lynne M. Williams, Executive Director, Great Careers Group, (find Lynne on Twitter @greatcareersphl)
Q: Should a resume include a mission or personal statement at the top? Answer: DEPENDS!

If you have a focus- include it. If you don't-don't feel compelled to do. At this point in your career, recruiters understand you may be exploring different career options. – Sheila Murphy
YES! Love seeing some thought as to what their North Star is! What are they eventually working towards? If they aren't right for the job… I might be able to pass them along to someone else in my network. – LM
Sure! As long as you tailor that statement for each job you are applying for. Far too often that little tweak gets overlooked and it's a deal breaker for most recruiters and hiring managers. – Carol Ellen
This is optional and preferable to an Objective because it highlights what you have to offer and employer (as opposed to highlighting what YOU want!). – Kathleen Brady
The personal statement of days past has been replaced with a summary section, which can be short. On a one-page resume, however, it's not needed. – Anne Marie Segal
Keep it simple and clear. I'm very keen on getting a brief view into who you are and what makes you tick. – Joyce M. Sullivan
Under your keyword targeted headline, a resume should include a short and sweet value proposition statement written in first person "implied I". Write 2-4 sentences and don't waste a line with "Summary Profile". Tell people what you want to be! – Lynne Williams
Q: Thoughts on use of color or banners on the resume? Answer: Creatives, yes! If you're apply for a job in a more traditional company, fuhgeddaboudit!

Unless you are in a creative field, no. Many recruiters may be old school. – Sheila Murphy
Depends: if you're applying to a more traditional company (insurance, banks, etc…) you might want to keep it simple. If you're applying to a marketing firm or otherwise, show your creativity! – LM
Not a fan unless you are a designer/ creative. It tends to be more of a distraction. – Carol Ellen
This depends on the type of job you are seeking. Know your audience. If you are pursuing a career in Graphic Design, it could be a great way to showcase your skills; if you are pursuing a career in finance, it is not the norm. – Kathleen Brady
Too much color can be a turn-off, but an elegant use of color in a resume can add the right touch. You want to make sure that you focus on getting the right experience on the page rather than just having a good design, unless you are in a design-oriented field. That said, make sure to use white space well! – Anne Marie Segal
Know your industry and how they operate. If you're going for a creative role in a unique boutique firm, show your style along with your substance in your presentation. If it's a large, traditional industry, you'll first be 'talking' to the ATS (applicant tracking system) that will let the algorithms do the work to determine if a 'human' will even get a look at your resume! It's more than 'do colors cut it'. Understand and master how to rise above the computer search engine. – Joyce M. Sullivan
Have a "pretty" resume with colored bands for email, snail mail, and handing to people. Have a "deconstructed" resume for the online "application tracking system" in Arial 12 point font. – Lynne Williams
Q: What skills should be listed on a resume? Answer: Technical Skills! List skills you've mastered! And don't overlook the skills you bring to the table from all of your volunteer activities.

List the technologies/programs that you are comfortable with- as well as any language skills. – Sheila Murphy
Your strongest ones, but keep it to 3- 5 or use subsections. – LM
Curate your resume to the job you are applying for. Clearly operate with integrity, that is, state what skills you actually have. Typically the resume is being filtered with key words so you want it to bubble up to the top with the skills your potential employer is looking for. These 'skills' are usually listed in the job description and an overlooked area can be found on the LinkedIn profiles of those already doing the job. Spend some time seeking those people out. – Carol Ellen
Technical skills should be listed. Avoid things like "organized" of "strong communication skills" (unless it is part of your Personal Statement). Remember, you saying it doesn't make it true. Demonstrate those skills in your descriptions. – Kathleen Brady
List skills that could be relevant to a target role. For example, programming and world languages, certifications and technical skills. – Anne Marie Segal
Feature the skills you developed in college and your activities that are transferrable. Here's how >> In preparing your resume, make a list of all the activities or areas you helped to lead or organize and identify the skills that you developed that led to the activities' success.
Did you organize a large event?
Did you help select speakers for an on campus talk?
As you make your list of all the activities you were involved in, instead of listing "Organized Friday Movie Night" write down all the things you needed to do to get Movie Night to happen (i.e. reserved space; wrote copy for marketing flyers; enlisted your friends to share on their social sites; created a hashtag so it would get shared and tracked the metrics, sent a survey link after the event to see what attendees enjoyed, prepared a post event "lessons learned" from the social media metrics, how to do this better next time etc.). There are SO MANY skills you developed that you may take for granted so let's get them featured! In this "movie night" case, you have just exhibited many aspects of project management that is an in-demand role across many industries. – Joyce M. Sullivan
Skills on a resume should be a blend of your core competencies that most closely match with the job description. Use wordart.com and jobscan.co as tools to analyze keywords. Yes, you want to be matchy matchy (your skills and the listed job opening)! – Lynne Williams
Q: Should hobbies be listed on a resume? If yes, which ones? Answer: YES! Hobbies can showcase your interests and your personality!

List hobbies that do any of the following: relevant to the position you are seeking, evoke conversation, give insight into you or make unique. – Sheila Murphy
YES, this shows the resume reviewer you have interests outside of just work. It might also shed light on other opportunities you might be interested in pursuing at the company. – LM
Whatever you are passionate about, be you!!! – Carol Ellen
This too is optional and depends on what you'd like to reveal about yourself. If you are going to list hobbies, be interesting! "Reading" is boring. "Reading historical fiction" adds more color. Whatever hobbies you opt to share, add a little depth to the descriptions. – Kathleen Brady
Your hobbies should show off your "soft skills" and that you are a good fit for the environment you will be joining. I wouldn't highlight too many introverted skills in a row (e.g., reading, painting and creative writing). Are you also athletic? Team sports are great to list, actually, because they show that you can work well with others. Do you cook or travel? Try to highlight a variety of interests, including entrepreneurial ones if you have that bent. By the way, if you like zombies, I would not put it on your resume. No joke. I had a client a few years ago who could not find a job until she worked with me. As it turns out, she had been listing "Zombie on Season 4 of The Walking Dead" in her interests. Whether or not that's your thing, it's not a show of good judgment to put that on your resume, if you want to be taken seriously for a job. – Anne Marie Segal
Include hobbies that you truly enjoy, even ones that may be off the beaten path (I wish I had shared my fascination with bugs – the six legged ones – on my college resume!). The main thing is this: include hobbies that give you joy, make your face light up and your voice shows your passion about the topic. This is about more than 'skills' for a job; it's about giving your future employer a window into what matters to you. Topics that can be polarizing (politics, religion) should be sidestepped, unless you are interviewing at an organization where these topics are at the center of their mission. The key here is to be genuine and let them know who you are. Twisting yourself into 'what do they want to hear' type of resume writer / interviewee, will be a short-lived victory if you get the job and then wonder why you're not happy! – Joyce M. Sullivan
If hobbies fit on a resume, it might start a conversation and help build rapport. If there is no room on the resume, then leave them off. It's not typically done as a current trend in resume writing. – Lynne Williams
Q: What are resume concerns? Answer: Misalignment of educational achievements and the role you're seeking.

ALL EXPERIENCE IS VALUABLE- LIST IT ALL. – Sheila Murphy
Applying for a job that isn't relevant to your experience or level (by way of example, PhD student applying for an entry-level position). – LM
Please don't include a picture of yourself on your resume. – Carol Ellen
Do not diminish your unpaid accomplishments. Holding an unpaid leadership role on campus is likely MORE impressive that the 20 hours a week paid job as a cashier at a retail chain. The job shows your ability to be responsible and balance multiple, competing priorities… all good but a strong description of your unpaid work is likely even more indicative of your career potential. – Kathleen Brady
Yes, limited work experience is a concern, but it's the same for all students and new graduates. If you have leadership roles or skills-based volunteering, these can substitute for work experience. Think about what people who will be interviewing you want to know. Are you motivated? A quick learner? Easy to get along with? Will you grow into the role? Will you take an active role to contribute to the team? Try to include information that will demonstrate these qualities. – Anne Marie Segal
My main concern is when someone lists a part time or volunteer job (e.g. cashier, waitress, event volunteer), without telling me what skills they developed and implemented. It gives me pause to think they didn't figure out how to make the most of the experience. Some examples could include:
Did you recommend and implement a faster way to get customers through the check out line?
Did you ask your customer to use the store's social media handles and your own if they had an excellent customer experience?
Did you show management how may 'likes' or nice reviews the company is now getting on their social handles through your 'asks'.
There are so many ways to feature your initiative, creativity and motivation! To me, that is essential to giving me a view into who you really are and why or why not, you'd be a fit at XYZ company. – Joyce M. Sullivan
Limited work experience is not always problematic on a resume as there are many entry level positions that don't require work experience. However, you must be able to communicate, and engage in networking as a job seeker. Remember that volunteering is work experience and should be included on your resume! – Lynne Williams
Q: What are resume red flags (i.e. jargon, typos etc.)? Answer: One word, SPELLING! In two words: TYPOS and GRAMMAR.

Look for typos and inconsistent formatting, abbreviations, and informal tone. – Sheila Murhpy
Spelling or grammatical errors. – LM
Consistency is key in terms of structure of your resume stick to one font, no short form or abbreviations on dates. – Carol Ellen
Typos, too much fluff (and by that I mean words that add volume but little substance) AND the thing you leave off. Often times students leave off the most interesting thing about themselves thinking no one will care. Share that info with your Career Services office. They can help you discern its importance. – Kathleen Brady
Typos are a huge red flag, of course. So are job descriptions that are wordy but don't manage to say much. You have to be able to articulate what you did in each role. Otherwise, it will sound like you just showed up for work but were "asleep at the wheel," so to speak, without really thinking about WHY you were assigned certain projects and how they benefited the organization. – Anne Marie Segal
TYPOS and GRAMMAR! These jump off the page and knock me out! Check, check and check again; Give your resume to someone else to read for a fresh eyes review. Be sure you've got these right (difference between it's and its; their, there, they're; and a few others). Strunk & White (The Elements of Style book) is your friend. Let your resume be the first example of your focus on detail and excellence in how you work. – Joyce M. Sullivan
Biggest red flag on a resume is that you have to spel chek (or make that spell check!). Formatting a resume is also a concern if "uploading" to an Applicant Tracking System (ATS). Submit your resume through an ATS platform in Word or Rich Text Format rather than PDF, unless you know how to make a readable PDF and not a scanned image PDF that is not readable. Some ATS bots may not read a resume if best practices are not followed. – Lynne Williams
Q: Anything else you think would be helpful to a college-aged student who may be drafting their resume for the first time. Answer: You are your own best sales person however, get feedback on your resume before you start applying for jobs!

Share drafts of your resume with peer and mentors- get as much feedback as you can. – Sheila Murphy
Always get a second pair of eyes on your resume & cover letter before submitting. – LM
It's not necessary to list out all of the courses you are taking at college. And please include all of your volunteer work! Rather than listing the job description from your retail job come up with 2-3 bullet points of accomplishments and add in who (title) you reported to. – Carol Ellen
Your resume represents YOU when you are not in the room. It is a sales document that must be crafted to peak the interest of the reader to want to meet you. Try to tailor it as much as possible with the reader in mind. (Use the language from their ad to describe your experience whenever possible.). Also, remember that while there are best practices to consider when drafting your resume, there is no universal advice that can address every situation or variable. When you receive advice that begins, "you should always…" or "you must never…" it is likely bad advice. Consider what your "selling" in terms of skills and attributes and what the "reader" is hoping to buy. – Kathleen Brady
Don't be too hard on yourself. We all had to start somewhere. That said, your resume is truly an important document. If you can find some mentors who are in the field you wish to join, ask them for their feedback. Don't be shy. If you ask five people and two say yes, those two may have very helpful feedback. One last thing – make sure to create a LinkedIn profile, add relevant information and grow your network. A great deal of recruiting is now done online. LinkedIn is the place to be, including for recent graduates! – Anne Marie Segal
Everyone starts somewhere and this is your turn to get started. There are many useful resume template tools online. For resume templates, find one that works for you that will give you the basics. For typeface, I prefer a font that is "SANS SERIF" (Arial, Helvetica, Calibri are a few) instead of a SERIF font (Times New Roman for example). Style matters though the substance of the Skills you've honed in your part time jobs, volunteer activities, social sharing that shows initiative, matters most. IMPORTANT: Once you have your resume in decent shape, please set up your LinkedIn, customize your LinkedIn URL and put it in the header of your resume! Your LinkedIn content will be a brief overview of each of your roles. Many hiring managers are finding talent on LinkedIn. – Joyce M. Sullivan
As a college student, you may tend to put your education section on the top of your resume. In the corporate world, it goes on the bottom. When in Rome … do as the Romans … so it doesn't stand out for the wrong reasons. – Lynne Williams