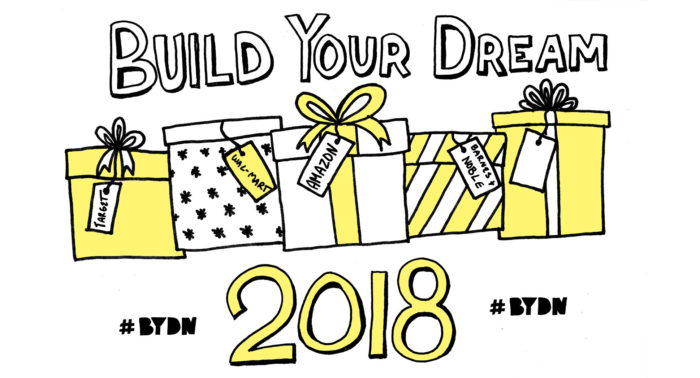 On the VERY Naughty Networking List….this e-mail introduction (not edited for brevity):
Hi Ladies,
I think you two have a lot in common and I am happy to connect you!
Have a great day!
Warmly,
This (spray and pray) media pitch:
[X Startup] will announce Wednesday that it has completed a $1.3 million seed round led by [Y Venture Firm]. The financing will be used to fund X's expansion and [insert name of VC here], will join X's board of directors.We're asking for an embargo on any stories until Wednesday. If you agree to the embargo, I can send over a media kit with additional background on X and the seed round. I'd also be happy to connect you with the founder. Let me know!

And this one:
Working with a social entrepreneur (and cancer survivor) who is trying to make the color blue as significant and meaningful when it comes to men's health as pink is amongst women. Any interest in speaking with him about his mission?
Plus this (cold calling) funding pitch:
A is a platform that helps [insert some form of popular exercise here] teachers manage and grow their business….The company is female-founded (by me!) and aims to thoroughly disrupt the $100B [blah blah] market by empowering instructors — kind of the opposite approach taken by [insert competitor names here], which cater only to higher-end studios.
A went through the [insert name of big name accelerator here], and has since grown to be the largest online [insert some form of popular exercise here] network. At the moment, we're actually profitable… but plan to invest in marketing and growth (all growth thus far has been organic). To this end, A is raising a small round on SeedInvest.
I'm reaching out to you because I imagine that you'd be interested in an innovative female-led startup that's working to make the world a healthier and happier place… and invite you to have a look at the details of our round in SeedInvest (The campaign is live as of a few hours ago).
We will be officially launching the campaign in January, and so for now we're only inviting selected investors and influencers (like you!)
Happy to jump on a call to answer any questions you might have, too 🙂
As well as this one:
Today, even the largest nonprofits, colleges and hospitals have onerous donation flows leading to only 15% completion rate. At [Startup Name Goes Here], we are changing this with a highly optimized donation flow powered by AI. We are looking for $400K to close in the next few months to help us to scale operations as we currently getting more signup than we can handle with our small team.
Please let me know if you think it makes sense for us to have a call or meet in person to have me walk you through the details.
And this one too:
I was an attorney (insert number of years in litigation here) and entrepreneur at heart. I recently developed an app (insert website link here) with a mission to try to connect people to their community through events. I would love to send you my pitch deck. I wanted to reach out to you personally to see if you are interested to be an investor and advisor because I would love to have you on my team.
Not to mention the one regarding a common household product "the design of which has not been disrupted in several thousand years"…..
On the VERY nice list (as I mention this LinkedIn InMail message frequently as I consider it the digital equivalent of a "handwritten" note — and yes, I have edited it for brevity):
Subject Matter: Long time….
Hey Kelly!
You may not remember me however I was an associate [insert details of law firm, practice group and years at firm here] when you were Manager of Professional Development. I was also on the X committee that you were a member of. I've been following you on LinkedIn, reading your regular updates/posts, watching all your various career moves and now seeing all of your awesome posts about your book.
Congratulations!
Here's what I've been up to since leaving [insert name of law firm, followed by details on professional life, move to another continent, family, plus new interests in startup world — noting the intriguing convergence of both of our professional paths in the entrepreneurial ecosystem].
I know you're likely busy but I'd love to chat about the startup community here (and some challenges I'm navigating with the launch of an app), as I have always valued your input. Know it is a big ask, but I really hope we have the chance to connect! Thank you again and am so thrilled you are doing well.
The KEY! is always personalize the outreach message. YES it takes time, but sending an impersonal message then waiting, waiting, waiting in the vain hope it will generate a positive response takes time too.
May I suggest spending your networking time a little more wisely? Building YOUR dream network (and nurturing it) takes time (combined with a healthy does of consideration).
On e-mail introductions, immediately head to Chapter 7 of my book as there is a subchapter ("The Dump and Drive") that leads with the line "To say I'm not a fan of the "you two should know each other" e-mail is an understatement."
On pitching investors….start by figuring out if they are EVEN actively investing (and then dig deeper into the how, where, why of their interactions in the startup community).
On reaching out to former work colleagues, spending a few minutes scanning their LinkedIn bio will take you a lot further than a "hey buddy! What are you up to these days!".
On cold emailing, take a look at Jessica Peltz-Zatulove's case study in Build Your Dream Network (Chapter 3 around page 61). Jessica details her post-college job search in New York City (where she knew no one at the time of her search). But her approach to landing the dream job easily applies to landing a new client, finding the right investor and make a career shift.
ICYMI — Build Your Dream Network comes out in paperback on January 2 (Yeah!) and contains a forward by bestselling author, Tom Peters. I'm humbled that Tom would (a) buy my book (b) read my book then © offer to write a forward. Ok, humbled is in understatement [insert excited profanities here]. Here's a sneak peek of what Tom states in his forward:
Dream Networks — if you are willing to invest the time and effort and care — enable the most monumental of your hopes and goals to come true. They are a boon to your existence because they make it possible to work on things you care about with people you care about. What could be better, or for that matter more fun?!