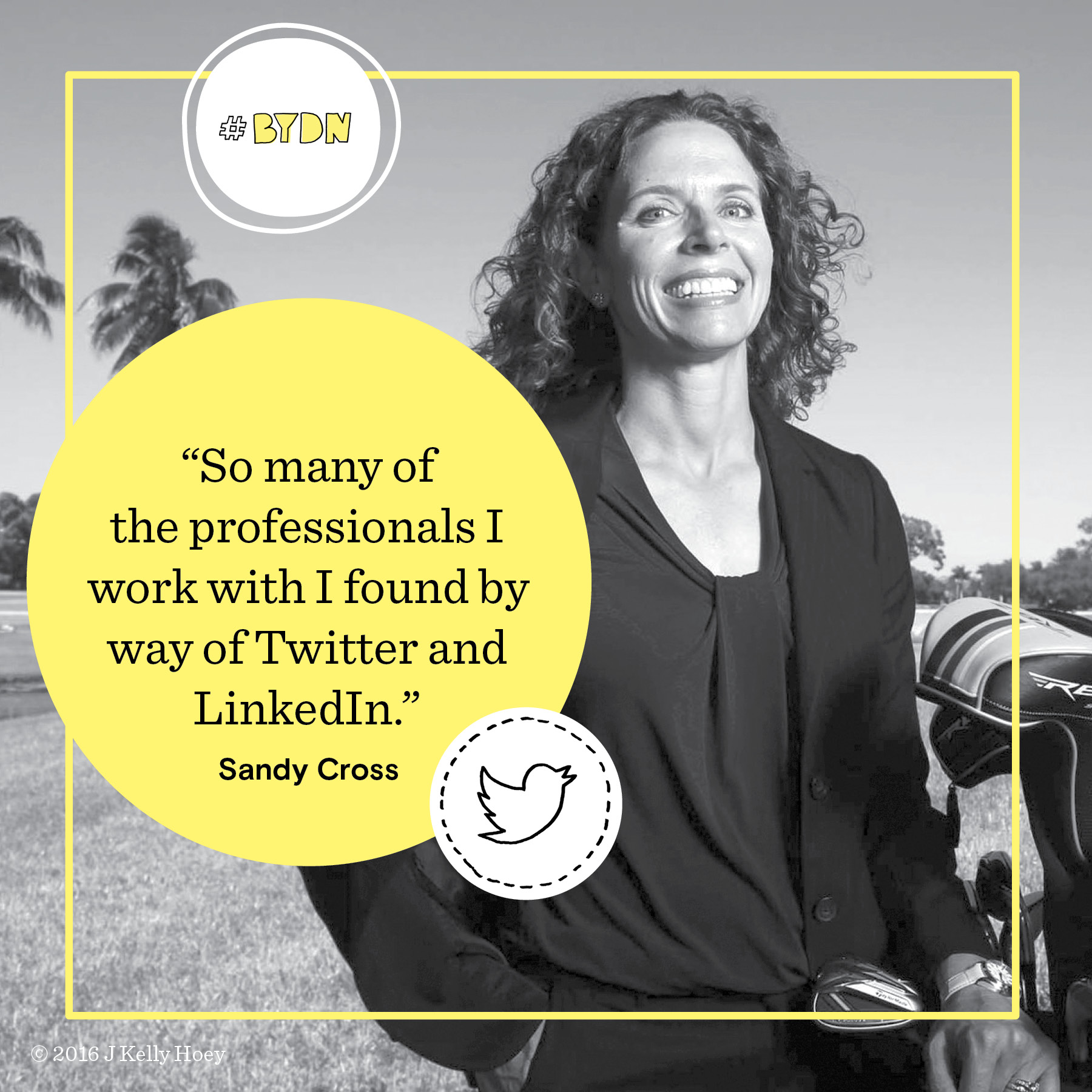 Golf – or rather, the understanding of how important it was for me to get into (or onto) a particular networking venue, played an important role in my first career (law).
It's the reason I stress the importance of putting every network-building tool at your disposal when you're seeking to advance your career (or business).
Back in the early 1990's, I was a young attorney finding her feet in the profession. I'd been staffed on one of the largest corporate restructurings in Canadian history (not an area of law I was seeking out or had specialized knowledge on) – and I loved it! It was made clear to me, that to move ahead in this narrow area of the law, I had to get to know my peers. And guess what? They all golfed – and I, shrewdly, was willing to pick up clubs.
Here's why.
By learning to play golf, I was connecting with the movers & shakers of the insolvency community in Toronto. I was moving my career ahead. I was in control of making a choice and taking action to move MY career ahead. It was a damn good use of my network-building time.
MANY year later, by talking about that particular career moment in a post written for a career blog, I made another valuable career networking connection: Sandy Cross, the PGA's Chief People Officer. Sandy was searching career + golf stories online and when she hit search on Google, guess who she found? You got it. My post.

Let me just say this again: put every network-building tool at your disposal. This is networking serendipity. This is putting your hard work and career in front of luck. Chance doesn't happen, it is created through your choices and interactions. Increase your luck, by enhancing your networking efforts.

Since that rather fateful blog post, I've gotten to know Sandy from speaking at numerous PGA events plus interviewing her for my book (you'll find Sandy's networking roadmap at page 20).

Since it is GOLF DAY, a few lessons from Sandy's own career to apply today #GolfDay and everyday:
Time intensive activities are a great way to build relationships. Now, golf may not be an option for you however, the #BYDN lesson is PICK an activity (hobby, sport, volunteering) that you do can take up alongside other people (versus something you do on completely your own). I'd also suggest an activity that encourages conversation (rather than say, a silent meditation retreat).

By building stronger bonds with your colleagues at work – yes, work will be more collaborative and fulfilling – AND there is the potential to expand your network in new, and interesting ways. As Sandy shares: "I think many people view networking one-dimensionally and think only about those outside of their organization or field. So many of my external relationships in the golf and sports industry started through an internal relationship. I found my colleagues to be more than willing to extend access to their network to me".

Valuable ideas come from networking with those with shared interests who are outside of your profession. The example Sandy provides in #BYDN is attending a diversity and inclusion conference in an industry completely unrelated to golf/sport. She notes "[i]t was tremendously beneficial to listen, learn, and view my diversity and inclusion efforts through a different lens" and that the other attendees were more than willing to share information, and resources with her. Definitely a suggestion worth considering if you're hearing the same old/same old in the events you're attending and need to shake up your network (and ideas) a bit.