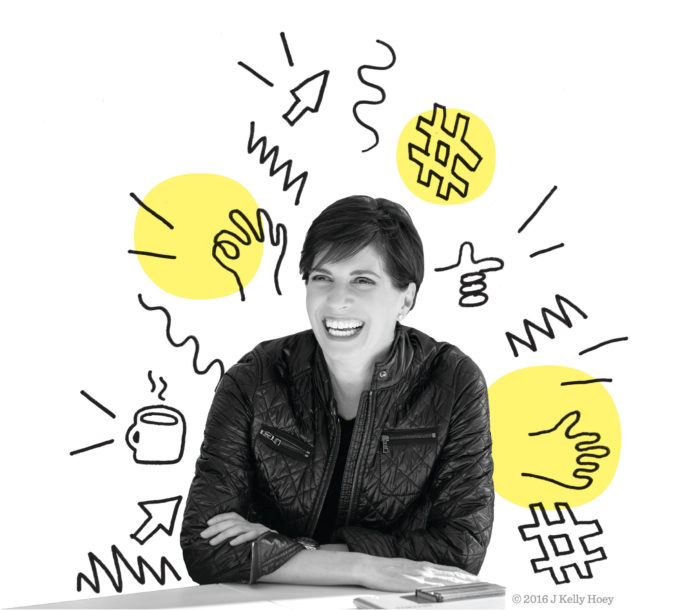 I had to get my swagger on last week. I had to take my own advice. Do not only as I say, but as I actually do. WTW! And the reality of this most recent experience in pitching a very personal project? Far more nerve racking in the days leading up to the pitch, than in the moment of pitching. Funny that.
Reflecting back on my pitching experience, I can sum up my swagger (aka confidence) to this (and borrowing directly from the great Mindy Kaling):
"Work hard, know your shit, show your shit, and then feel entitled."
Really, Mindy says it all. You don't get what you want, learn a new skill or get tapped for new projects without hard work, curiosity and hustle. Put in the time, block & tackle the tough stuff, grab the stretch assignments — without being asked or told to — are the ways you learn, then know your shit. And once you know it — well, see Mindy's formula above.
The era of punching the clock, entitlement before earnings and being spoon-fed information is over, in case you hadn't noticed. Focus on hustling and learning not the what if's or other negative brain (or Twitter) chatter. Frankly, focusing on excelling your skill set is a far better use of your limited time than dwelling on your insecurities. Take it from me, you won't achieve everything you set out to do, you will get knocked down regularly but sticking your neck out — once you're sure you know your shit — is what's required to get ahead. Three steps forward two steps back, do-si-do fall down, get back up then rinse and repeat.
One more suggestion: sleep on your side. It helps the brain clear out waste products — a product category which likely includes negative thoughts and useless doubts about your abilities.