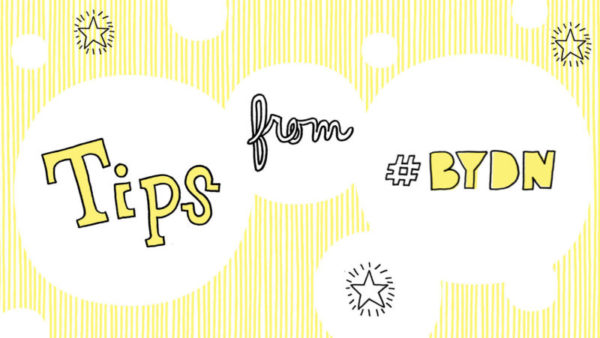 "It's not bragging if you can back it up". — Muhammad Ali
I have always wondered why so few bios are in the first person. Why are bios (and resumes) stuck in the realm of third-person limited point of "you"?
Why do we look at our career and accomplishments through the arm's length lens of a "neutral" mildly, detached, modest observer, rather than stepping up with enthusiasm, owning our career accomplishments (and failures) and injecting professional details with some personality?
Some examples, which get me thinking and which may just inspire you to edit your own bio* from third** to first:
Selena Rezvani (Forbes.com contributor)
I'm a Philly-based author, speaker, and consultant on a mission to increase the number of women in leadership. I'm often on the road promoting the messages in my books, "PUSHBACK" and "The Next Generation of Women Leaders: What You Need to Lead but Won't Learn in Business School." I'd love to hear from you — visit www.SelenaRezvani.com to learn more or stay in touch with me on Twitter @SelenaRezvani.
After the "About Me", Selena's bio answers several "Professional" questions:
I'm Known For…
My "advisor role." Even though I'm the youngest of 4 kids, I have been advising on career and interpersonal matters as long as I can remember. Even on the playground.
My Current Project
Creating a digital network for young, gutsy professional women.
My Greatest Achievement
Learning to use my own voice and say what I think, however unpopular at times.
My Biggest Regret Not taking risks sooner.
As well as the "Personal":
This Is Annoying Me… The TV portrayal of women and teenage girls. I enjoy a guilty-pleasure-TV show like anyone else—but when society sees shows like the Real Housewives & Pretty Little Liars, it does nothing to elevate women's status.
This Is Making Me Worry… The fact that the foul treatment of girls in certain developing countries has become "normal" and commonplace.
This Is Bringing Me Joy… My 2 whirling dervishes a/k/a my twin 1 year olds!
Feel like you know her yet?
On Manisha Thakor's website, an energy-enthused twist on the safe-bets resume trifecta (qualifications, academics and prior work experience):
What qualifies me to talk to you about your money? Money is such a personal and important subject. You deserve to know the full scoop about "Professional Manisha" so you can decide if I'm someone you want to listen to. Below is a summary of my academic, work, and media experience.
Why I focus on Women First, I grew up a nerdy, book-loving girl in a Midwestern town where cheerleaders ruled. Lacking the prom queen gene…
Second, while personal finance is important for both genders, it is extra important for women. Statistically speaking we earn less, live longer….
Third, after spending my entire career in financial services, I'd say the default language of the industry is "male-speak." Whether it's "winning," "fighting," or "beating" the market, the day-to-day financial lingo is alienating…
*Note: My resume is drafted in the first person, in spite of the efforts of headhunters/recruiters to change this clearly reckless drafting habit of mine.
**Note: Confession. There is one written in the third bio I love: bio of the late Marty Ginsberg, a tax attorney with a such wit and flair, humanity and personality. So if you can't take ownership of your bio with a capital "I" try imitating a tax attorney:
Martin D. Ginsburg is Professor of Law at Georgetown University Law Center in Washington, DC. His professional corporation is of counsel to the Firm of Fried, Frank, Harris, Shriver & Jacobson LLP.
Professor Ginsburg attended Cornell University, stood very low in his class and played on the golf team. He graduated magna cum laude from Harvard Law School which, in those years, did not field a golf team.
Professor Ginsburg entered private practice in New York City in 1958. He withdrew from full-time practice when appointed the Beekman Professor of Law at Columbia Law School and moved to Georgetown University in 1980 when his wife obtained a good job in Washington.
In the interim, Professor Ginsburg served as Chairman of the Tax Section of the New York State Bar Association, Chairman of the Committee on Taxation of the Association of the Bar of the City of New York, Chairman of the Committee on Simplification of the Section of Taxation of the American Bar Association, Member of the Advisory Group to the Commissioner of Internal Revenue and Member of the Advisory Group to the Tax Division of the Department of Justice. Since 1974, Professor Ginsburg has acted as Consultant to the American Law Institute's Federal Income Tax Project on the revision of the corporate and partnership tax laws. From 1984 to 1987 he was a member of the ABA Tax Section Council, where he performed no useful service at all; celebrating that unique achievement, in 2006 the Tax Section gave Professor Ginsburg its lifetime Distinguished Service Award.
In addition to Columbia and Georgetown, he has taught at New York University School of Law (Adjunct Professor, 1967–79, and Visiting Professor, 1993), Stanford Law School (Visiting Professor 1978), the University of Leiden in Holland (1982), the Salzburg Seminar in Austria (1984), Harvard Law School (Visiting Professor, 1986) and the University of Chicago Law School (Visiting Professor, 1990).
In 1986, someone who probably prefers never to be identified endowed a Chair in Taxation in his name at Georgetown; no one appears willing to occupy the Ginsburg Chair, and it remains vacant. In 1993, the National Women's Political Caucus gave Professor Ginsburg its "Good Guy" award; history reveals no prior instance of a tax lawyer held to be a "Good Guy," or even a "Decent Sort."
Professor Ginsburg is a Fellow of the American College of Tax Counsel, a frequent speaker at tax seminars, mainly in warm climates, and the author of one exciting treatise (with Jack S. Levin of Chicago) and a ghastly number of articles on corporate and partnership taxation, business acquisitions and other stimulating things.
In 2010, the publication Best Lawyers named Professor Ginsburg the best tax lawyer in Washington, DC and named Mr. Levin the best tax lawyer in Chicago. Marty and Jack each responded that the publication had gotten it at least half right.
Professor Ginsburg's spouse was a lawyer before she found better work. Their older child was a lawyer before she became a schoolteacher. The younger child, when he feels grumpy, threatens to become a lawyer.